Two international teammates were involved in a post-match row after Liverpool – Tottenham clash last night
Cristian Romero and Alexis Mac Allister involved in a post-match row after Tottenham's win over Liverpool
Tensions ran high during the recent clash between Tottenham and Liverpool, and the aftermath saw a fiery exchange between two international teammates.
Argentinian stars Alexis Mac Allister and Cristian Romero found themselves on opposing sides as Tottenham secured a dramatic 2-1 victory against Liverpool. The match was marred by controversial decisions, including two red cards for Liverpool players and a contentious disallowed goal.
Following the match, Mac Allister took to Instagram to express his frustration with the officiating, suggesting that Liverpool had been playing against "12 men." His comments fueled the ongoing debate about the referees' decisions in the game.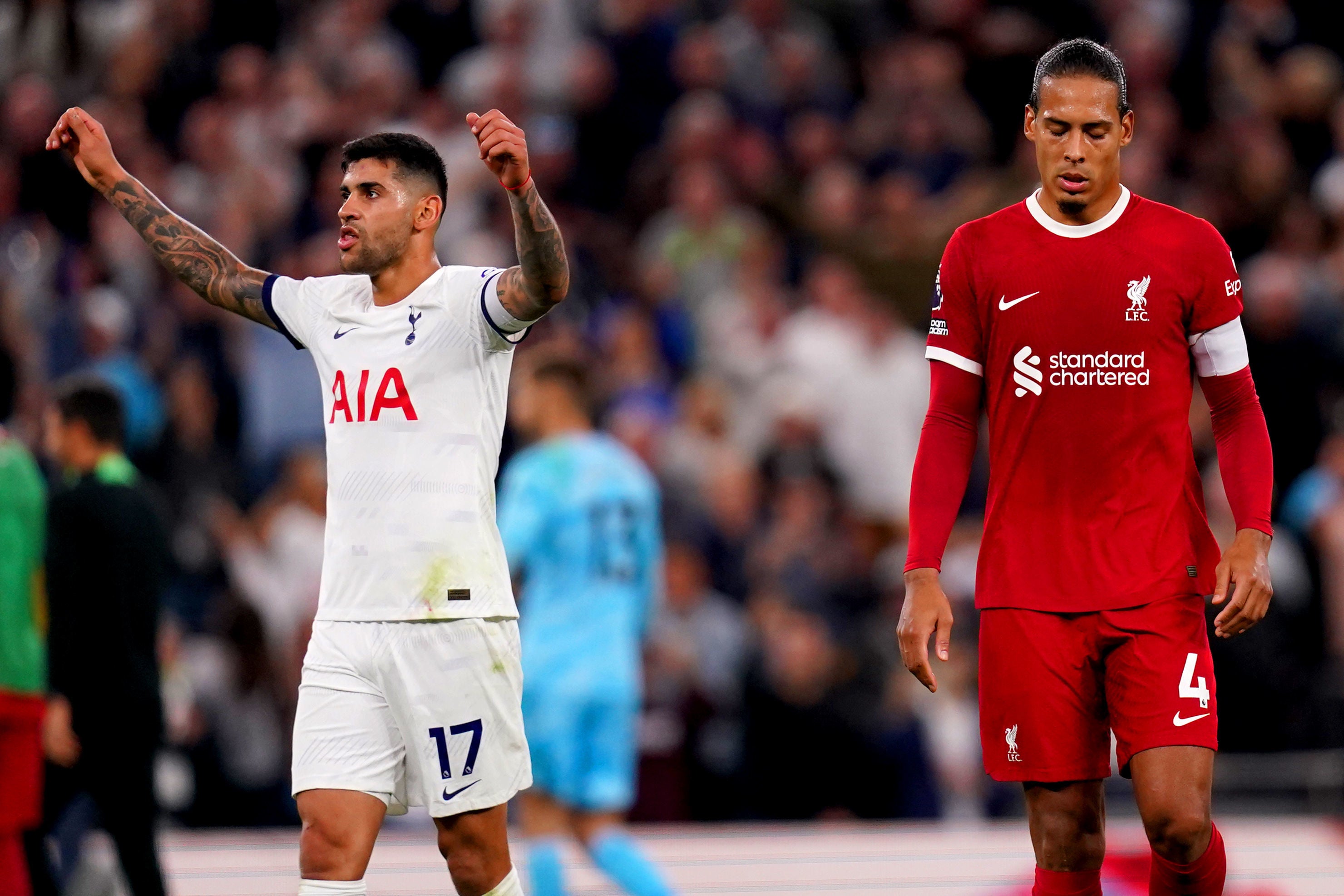 Romero, who plays for Tottenham, responded to Mac Allister's comment with a straightforward message: "Cry at home." This exchange between the two World Cup winners added fuel to the already heated post-match discussion. (h/t The Mirror)
Notably, Mac Allister's comment marked the first instance of a Liverpool player openly criticizing the officiating on social media. Manager Jurgen Klopp had already voiced his discontent with several refereeing decisions during the game, particularly the red cards shown to Curtis Jones and Diogo Jota.
"Cry More", Alexis
Liverpool's frustration extended beyond the final whistle, as they believed they had suffered due to questionable officiating. The contentious decisions, including the disallowed goal and red cards, contributed to the intense emotions surrounding the match.
The PGMOL later issued an apology to Liverpool, acknowledging a "significant human error" in the disallowed goal decision. However, this did little to ease the disappointment and anger felt by the Reds and their supporters.
The fiery exchange between Mac Allister and Romero highlighted the passion and tension that can arise in football matches, especially when significant refereeing decisions come under scrutiny.
More Tottenham Hotspur
The debate surrounding the officiating in the Tottenham vs. Liverpool clash continued to dominate discussions in the football world. While the PGMOL's apology addressed one aspect of the controversy, it did not alleviate the overall frustration experienced by Liverpool and their fans.
Ultimately, the match served as a reminder of the high-stakes nature of football and the emotional rollercoaster it can create for players and supporters alike.