"If you take the emotion out of it"- Ange Postecoglou explains what he observed after rewatching Tottenham vs Chelsea
Ange Postecoglou explains what he observed after rewatching Tottenham Hotspur vs Chelsea
Tottenham Hotspur's 4-1 Premier League loss to Chelsea last week was a tough watch. It contained a few great moments for Spurs fans.
But overall, it was a great night to be a Chelsea fan. Tottenham fans have the option of closing themselves off from watching any football until their team plays next.
It is a pretty good coping mechanism after your team has been thrashed. But Ange Postecoglou, being the manager, can't really afford to do that.
At his latest pre-match press conference, apart from the obvious question about injuries to key players, the Greek-Australian tactician was asked if he rewatched his team's defeat against Chelsea.
Postecoglou has his say
He replied, via Football.London:
"If you take the emotion out of it and I looked at it, the first 20 minutes I thought we were outstanding. Some of our football and we really started and upped the tempo. Then there was a six or seven minute spell when we lost our composure and we paid a price for that.
"The rest of the game it was difficult because there seemed to be a lot of outside intervention which didn't really make it a game where you sit back and analyse and you think you could have done this or that differently. A lot of unnecessary disruption in the game that in the end all your doing is having two teams fight for a result and nothing more than that."
That's a fair assessment of the game. For the first 15-20 minutes, we looked in control. Players looked charged up to deliver a memorable result at Stamford Bridge, and Dejan Kulusevski's sixth-minute goal set us on our way.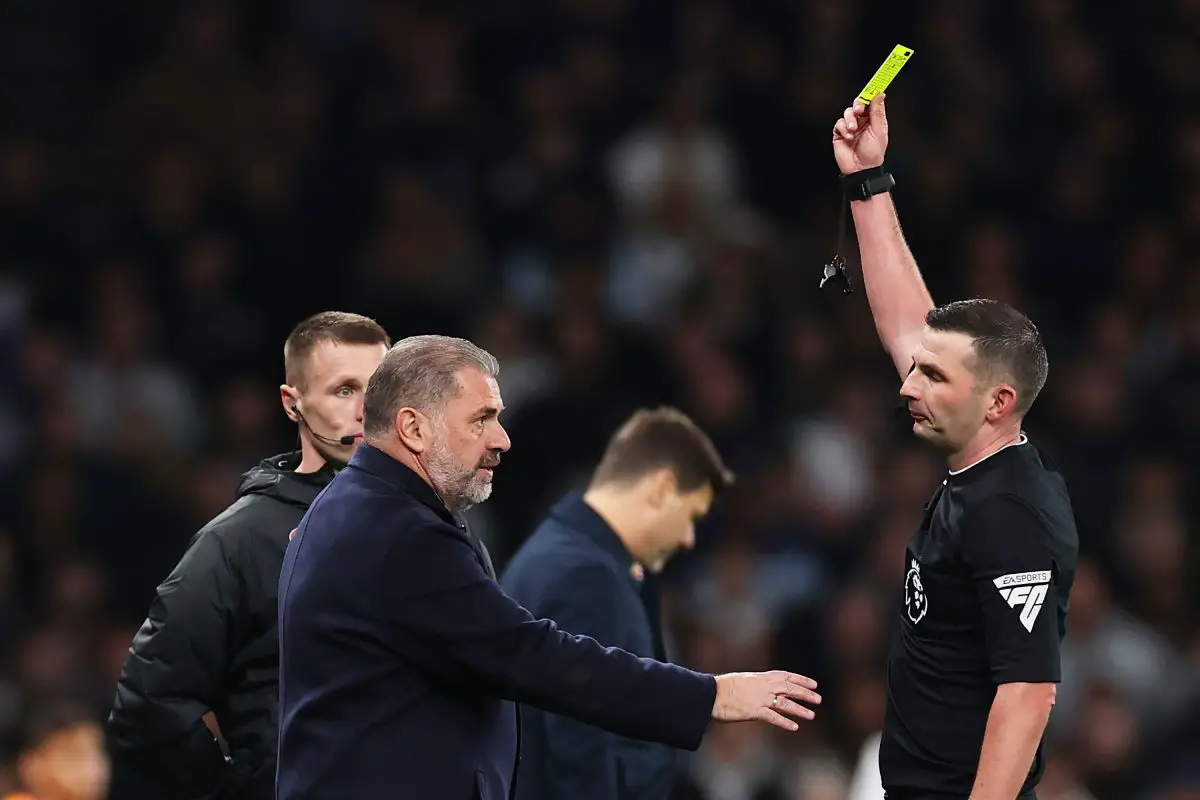 But as Ange said, we were made to pay for our lapses in concentration. Perhaps our players were too charged up. Cristian Romero's red card meant we had a long night ahead of us.
When Guglielmo Vicario dove the right way but couldn't save Cole Palmer's subsequent penalty, it just seemed like it wasn't our day. We have played with 10 men before and eked out results.
More Tottenham Hotspur News
Perhaps we had a real chance at drawing the game or who knows, even winning it, had Destiny Udogie not lost his cool and tackled Raheem Sterling 10 minutes into the second half. After that, the loss was inevitable, especially with the high-line tactic we deployed, but one positive can be the 20 minutes we didn't concede with nine men. This was surely a one off game.