(Video) New time-lapse video showcases progress in Tottenham's stadium construction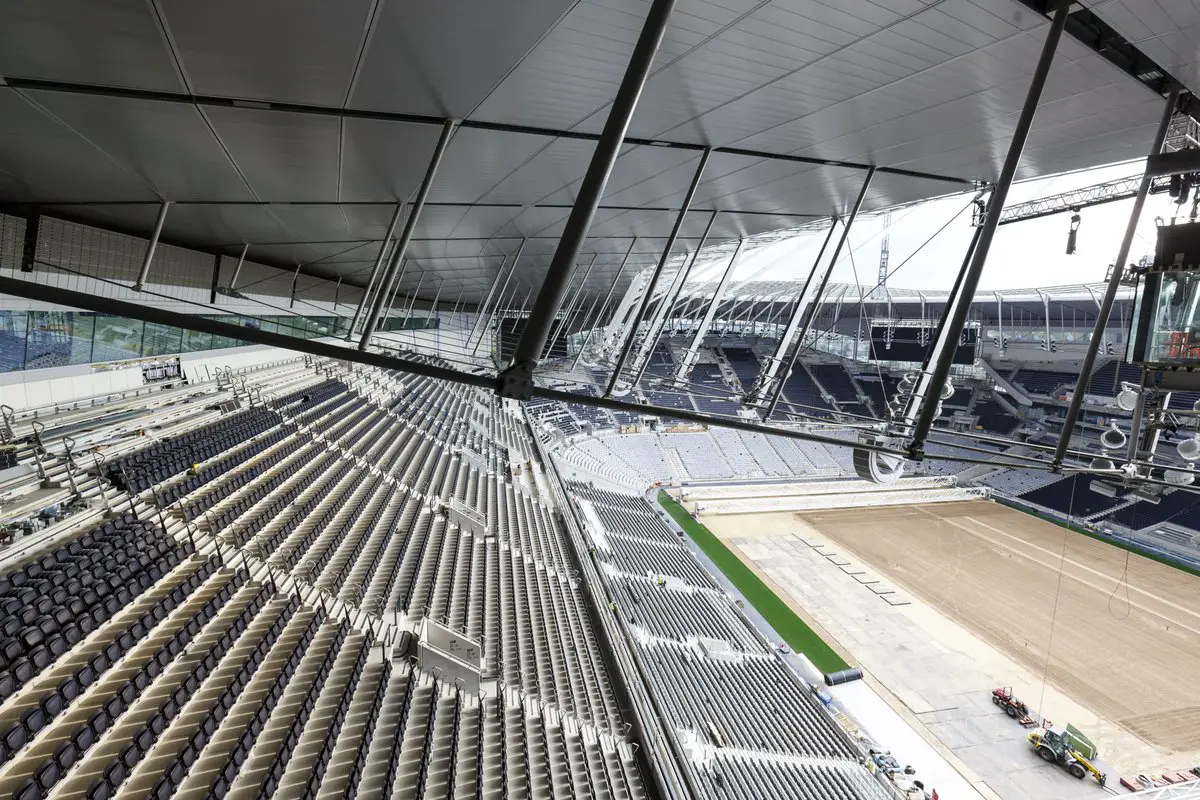 YouTube channel New THFC Stadium Time Lapses posted another video which captured the amount of work done on our new stadium.
The time-lapse video was shot from 2nd September to 8th September and starts off with an exterior shot of cranes and other equipment being used day and night.
Tottenham haven't shared a date as to when the stadium will be completed but the latest release from the club added that we would be playing our Premier League game against Manchester City at Wembley on 29th October.
The clash was scheduled for the previous day but it had to be shifted a day later since another event was taking place at the stadium.
Tottenham would also be playing their home games of the Champions League group stage at Wembley and their third round Carabao Cup clash will take place at MK Dons (h/t Sky Sports)
Another shot of the video shows work going on in the interior of the stadium. A number of cranes and vehicles are seen on the pitch while some seats are being laid out in the stands too.
Tottenham have a lot to do before the stadium can be completed and the club need to confirm when it will be ready.
Read more: "I can't see a better one" – England manager heaps praise on this Tottenham star
We played all of last season at Wembley and have played our home games at the national stadium this season as well. Hopefully, we will learn more about our new home in the coming days.