Tottenham Receive Double Injury Boost Ahead Of Champions League Game – Updates On Alderweireld And Kane
The sight of Toby Alderweireld going off on a stretcher during the 1-1 draw against West Brom was enough to grasp the attention of every Tottenham fan around the world. The Belgian defender has been such an instrumental part of the club's success in the last 18 months. Since he had to go off on a stretcher, the initial reaction to the injury was that it was a serious blow. Manager Mauricio Pochettino failed to divulge any details about the injury, as he claimed that the club would complete the diagnosis only after 48 hours. He was quoted by the Daily Mail saying;
'We believe it's not a big issue,' said Pochettino. 'It's a very heavy knock on his leg and now we wait for the result of the scan. It was this afternoon and we'll see after what happened.'
 Early
reports from the Guardian
have come as a welcome news for Spurs fans. It is learnt that the defender may be out for only a couple of weeks rather than months. Still, it leaves the club with a cause of concern given that they have to take on the likes of Bayer Leverkusen, Liverpool, and champions Leicester City without the star defender.
Alderweireld impact at Spurs has been more than just as a great individual performer. He has been able to get the best out of players in and around him; it specifically implies his international teammate Jan Vertonghen. Signed from Ajax in 2012, Vertonghen has only recently begun showing his best form for the club. It is not coincidental that some of his best performances have come when playing alongside Alderweireld.
The defensive partnership of Alderweireld and Vertonghen has only conceded an astonishing four goals so far in the league. Expect Spurs to concede a lot more in the coming games, but Alderweireld reportedly not suffering a major injury should see normality restored sooner rather than later.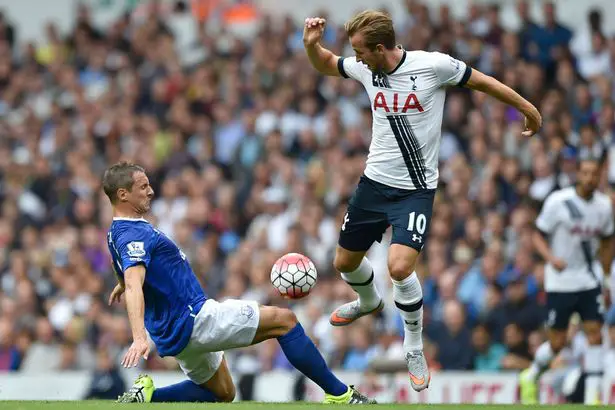 One area where normality would be heading back is in the forward areas. Guardian once again reports that striker Harry Kane could be heading for action soon after having just returned to training.
"Hopefully as soon as possible we can recover him, and the team will get stronger," Pochettino said. "The Champions League game on Tuesday is too soon for him but maybe Monday he will start to train on the pitch."
The North London outfit have not really missed the goals from the forward, but his return will certainly provide them with a powerful mind weapon against the opposition. Kane is unlikely to get the goal scoring form straightaway. He has always been a slow starter, but it should bode well for Spurs ahead of the festive fixtures.
The big worry for Spurs will be the upcoming clash with Bayer Leverkusen in the Champions League. Both Harry Kane and Alderweireld will be unavailable for the game. After having managed only one win in their opening two games, Spurs will have to aim for three points at the very least. Still, even a point from this away game in Europe will not be a bad result.
It is highly likely that Kane will be back in the Tottenham squad for the game against Bournemouth this weekend.