Tottenham Hotspur Could Have Been Handed A Boost In Pursuit Of This £17m Winger From Portugal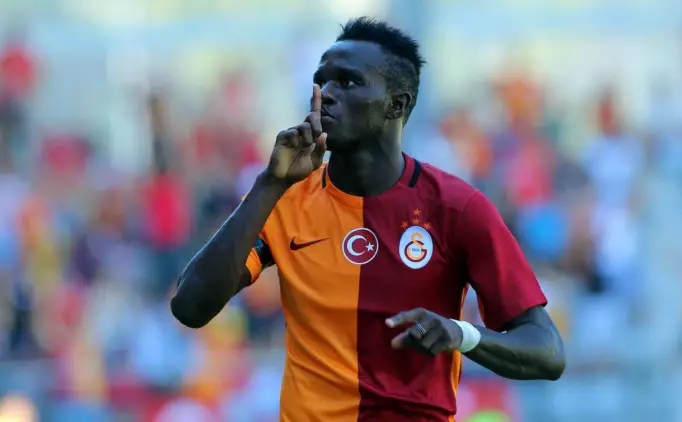 Galatasaray winger Bruma is reportedly very keen on moving to Tottenham that he is ready to leave the Turkish club on a free transfer. Since his contract is coming to an end in the summer of 2018, Galatasaray are extremely nervous about the situation. They want to hand the player a new three-year contract, which would raise his release clause to €40 million. However, the player reportedly feels that clubs would be priced out with this clause and it would reduce his chances of a move to a major league.
As reported by Sporx, Spurs have come back with yet another offer for the 22-year-old. Bruma has been linked with several Premier league clubs over the last few months. Arsenal and Tottenham have so far shown the biggest interest in the player. The left winger has been with Galatasaray since 2013 when he moved to the club in at €10 million deal. Bruma has made it clear to the club that he wishes to play in a better league and that they would be making a €10 million profit as it stands.
Yet, Galatasaray are keen to make an even bigger profit on the player. As the months pass by, the advantage for a player certainly increases with his contract about to come to an end. It is a long shot that Spurs would still be interested in another 18 months, but it would at least provide Bruma with the opportunity to choose any club he wishes to play. He would also receive a major payday if he is available on a free transfer.
The two parties have been on a stand-off for several months, and it seems that they are no closer towards a deal. Spurs are keen to strengthen the team in January and any deal to bring in a new player would have to be quick. Even though Spurs are one of the teams who would not be losing a number of the first team players are 2017 African Cup of Nations, manager Mauricio Pochettino is aware that the team needs significant strengthening not in terms of individual positions but in terms of the overall squad depth.
The troubles faced by the club during the months when Harry Kane and Toby Alderweireld were injured shows a lot about the lack of strength in depth the squad. Spurs have been linked with a number of players who would be able to step up when called upon unlike the likes of Vincent Janssen, who has been a major disappointment.
Bruma has been an important player for Galatasaray this season after scoring five and creating another five in 16 appearances.