New Study Reveals Astonishing Increase In The Market Value Of Tottenham Squad – £450 Million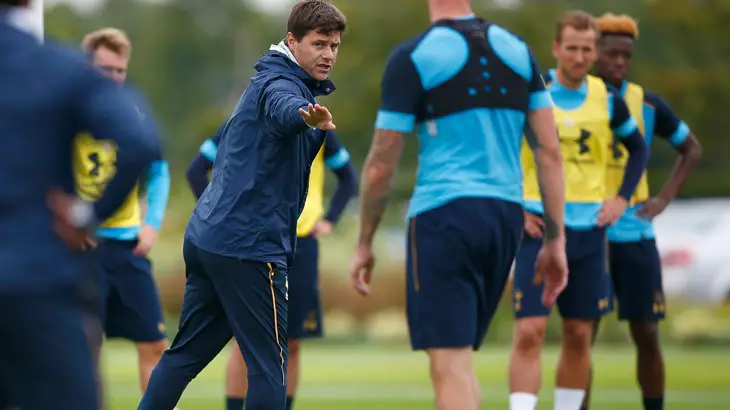 Spending huge sums of money have been seen as the only way to succeed in the Premier League, but Tottenham are showing that it is not entirely true. Under the control of chairman Daniel Levy and excellent management skills of manager Mauricio Pochettino, the club have been flying high in the Premier League table without having spent a huge sum of transfer money. Some of the best players for the club this season have been Dele Alli and Harry Kane. Players like Christian Eriksen have also been quite influential in the forward positions of late. At the back, the likes of Jan Vertonghen and Toby Alderweireld have been rock solid.
Incredibly, the team's most expensive player happens to be Erik Lamela, who has not featured much this season. Most of the top names have cost £15 million or less. Pochettino has been able to get those players as a team and it has been the crucial aspect. Unity and good form, though, also appears to have brought an astronomical increase in valuation of these players. Tottenham's squad is currently worth around £450 million more than the cost of purchase according to a study by CIES Football Observatory.
This astronomical increase is likely to be down to young players like Danny Rose and Harry Kane being valued at huge numbers. However, the biggest asset in the team right now would be Dele Alli, who was purchased from MK Dons for just under £5 million only two years ago. Real Madrid are reportedly interested in the 20-year-old midfielder and are willing to pay as much as £50 million for him. Players like Christian Eriksen were brought for around £12 million, but they are now valued in excess of £30 million.
Tottenham's transfer policy throughout the years has been to buy young players and sell them later in a major profit. This policy has reaped rich dividends especially with the likes of Gareth Bale and Luka Modric netting the club a massive £110 million in transfer fees from Real Madrid. Yet, they cost a combined £21 million. A recent statistic also revealed that the club has had a net spend of just £1 million in the last five seasons. Even though this figure is largely helped by the sale of Gareth Bale for £89 million, it remarkably shows the prudence of the club.
The club's expenditure on the current squad is just over £250 million, while they are right now valued at more than £680 million. As a result, the study concluded that the club can now stand to gain a whopping £450 million if they decide to cash in on the players' current market value.