Real Madrid Come Back To Tottenham, This Time Targeting Their Goalkeeper – Report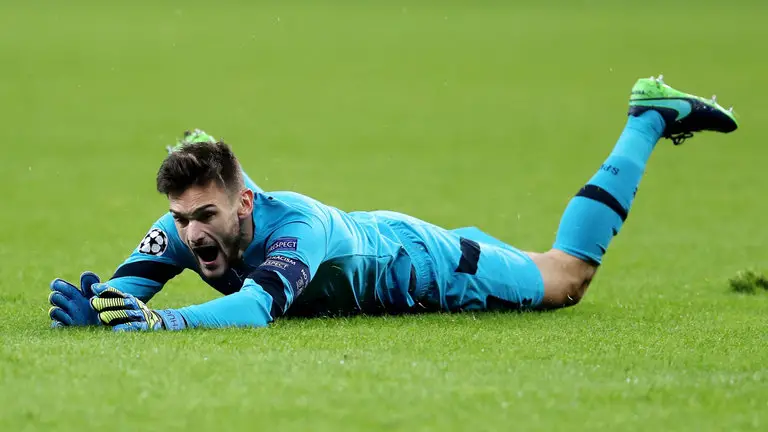 Hugo Lloris only recently signed a new contract that will see him remain at the club until the summer of 2022. He has been one of the best goalkeepers in the Premier League since coming from Lyon in the summer of 2012. Unsurprisingly, he has been linked with moves to a few Premier League clubs, although it was always highly unlikely that Spurs would sell the player. It is still incredible to think that he cost only €10 million from the French club. At just 30 years of age, he has the possibility to offer almost a decade of service to the club.
Even though he has only recently signed the contract, rumours have started surfacing about the possibility of Lloris leaving White Hart Lane in the summer. As per the reports from the Telegraph, the Frenchman has reportedly become a target for Real Madrid, who are not especially happy with Keylor Navas. The Costa Rican goalkeeper has been with the Spanish club since 2014. He was an unknown who came to replace Iker Casillas. Even though he has had some decent performances, there is a consensus that he is certainly not the top draw.
Lloris has a long-term contract with the club and Spurs will feel that they have every right to say 'no' for any offers that may come their way. However, the player's desire remains a key part of the game in modern times that the club's cannot remain in complete control even when they have just committed a player to a long-term contract. Spurs would have seen the situation with Dimitri Payet at West Ham. Despite signing a new contract only a few months ago, Payet refused to play for the club and managed to engineer a move to Marseille. The possibility of a similar occurrence at White Hart Lane cannot be ruled out, although Lloris has been incredibly committed to the club since day one.
Payet also wanted a move away from West Ham, as the club did not seem to be making any progress on the pitch. The lack of any ambition from the London outfit is seen as a major factor, and these cannot be a criticism of Tottenham. Even though the club may not have spent much money in the summer and was relatively quiet in January, Spurs continue to be challenging for the league title. They are almost certain to be in the Champions League next season following the recent poor form experienced by the likes of Arsenal and Liverpool. After the latest round of Premier League games, Tottenham have moved into the second spot – just nine points behind leaders Chelsea. They have a one-point advantage over City.