Brazilian Confirms That Tottenham Were Interested In Signing Him In Summer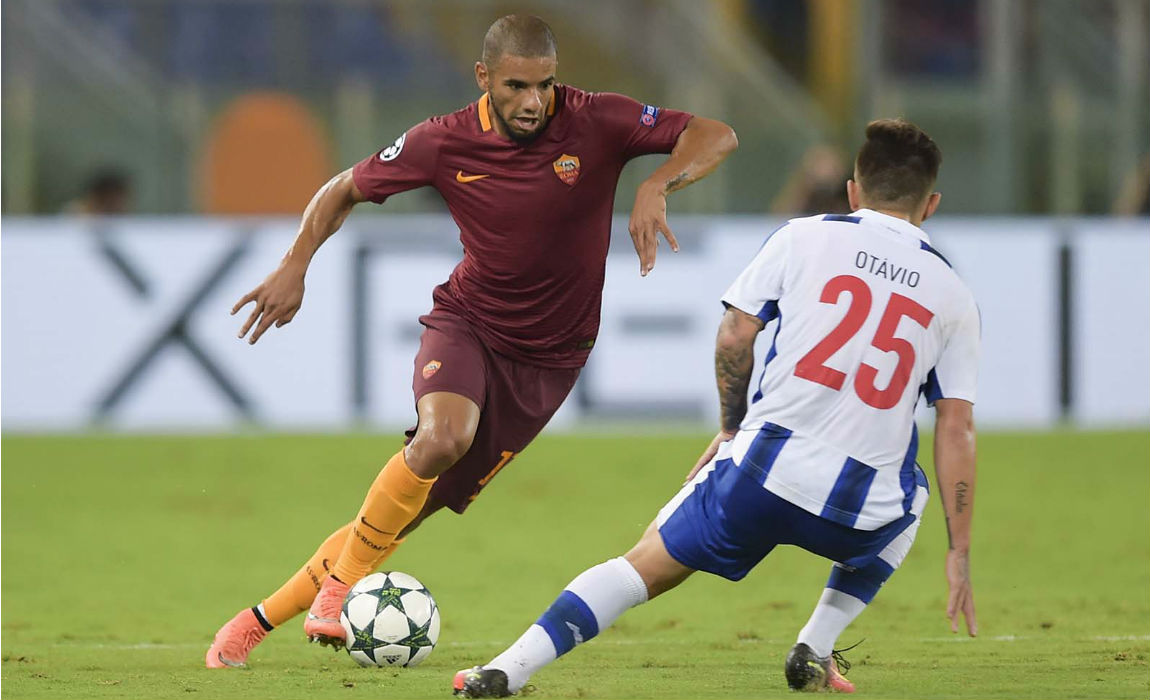 Brazilian international Bruno Peres has revealed that both Premier League sides Manchester City and Tottenham Hotspur were interested in acquiring his services during the previous summer window.
Speaking in an interview with Goal's reporter Bruno Andrade, the 26-year-old opened up many details of his switch from Torino to Roma a few months ago.
When asked regarding the other options he had, he said:
"There were a lot of things, some concrete offers… There was Manchester City, Tottenham, Atletico Madrid, Milan. They were interested but found resistance from the president of Torino, who is a very complicated guy.

"Soon after, Rome showed up, a club that had shown an interest in my signing in the previous window. A great club, structured, with a lot of history, where you could continue growing your career without having to make a new radical change of life."
Peres insists he didn't join Roma rather than Tottenham or Manchester City because of money:
"No, no… there were more financially advantageous offers, higher bids. But money is not always everything. At that moment the money was not so important.

"I could have gone to another country, but with the chance of not playing, not adapting and still taking the risk of being forgotten. I chose Roma and made the best decision."
Being linked with the Citizens isn't a surprise as the Manchester club are still toying between inconsistent performances and ageing factor at the back. A lack of care in their own half, have led to losing points in crucial stages this term as they are no longer in the title race. Besides that, it's believed that many senior players are on borrowed time at the Etihad Stadium.
Possessing a healthy blend of pace and trickery, he brings the much-needed spark to attack-oriented blueprints that both Pep Guardiola and Mauricio Pochettino admires. Another key attribute of Peres is his inward drives into the penalty box where he has a tendency to win spot-kicks for his side.
However, the north London club have been relishing the right-back slot with Kyle Walker, who downright knows the role inside out. The 27-year-old is one of the longest-serving players at the club and seems to be a template for other upcoming right-backs in and outside the league. Not forgetting, Kevin Wimmer is also a reliable deputy for the slot too.
Quite interestingly, Peres failed to register himself as a mainstay during his time in Santos, where he racked up 38 appearances and scored three goals. He gradually made a grade in Torino and at his present club, solid performances have been resulting in comparisons with star defenders like Cafu and Maicon. He has only missed three league matches this season and found the back of the net once. Luciano Spalletti's men sit 3rd in the league, seven points adrift of leaders Juventus.
His current loan contract with the Italian outfit is worth €1 million. The deal will be made permanent at the end of the campaign, where Torino will receive €12.5 million more. A good business considering the Serie A side secured his signature from Brazil for only €2 million in 2014.
Even if Spurs did monitor his availability back then, they are hardly complaining as the right-back position has rarely dealt with problems. Perhaps, Manchester City may well have considered a try-before-you-buy-deal.