Tottenham Join Arsenal In The Race To Sign The 'Next Thierry Henry'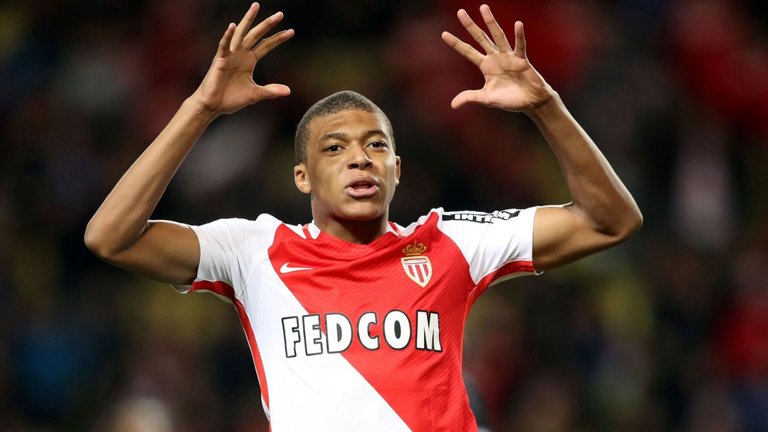 Tottenham Hotspur have joined the race to sign highly-rated Monaco forward Kylian Mbappe dubbed the 'next Thierry Henry' – as per the reports from Express Sports.  Earlier, Arsenal were believed to be interested in signing the 18-year old striker, after Arsenal boss Arsene Wenger admitted that they were monitoring Mbappe and described him as a player who has 'similar qualities to Thierry Henry'.
Speaking to the Ligue 1 show, Wenger said:
"He is not exactly Thierry Henry but it is true that he has similar qualities and the future and talent is similar. He added, "The potential is similar, after that if he has the same level of motivation, desire and intelligence that Thierry has, and the next two to three years will tell us that, then he can be very promising.
The French legend also suggested that players who are 18 or 19 years old do not play at the top level because of lack of exceptional talent, but he thinks that's not the case with Mbappe.
He said:
"The guys that have super talent are already playing at 18. Those who are not playing at 18 or 19 do not have that exceptional talent and he does play over here at the top level. He is a guy who is electric like Thierry was, can dribble, can pass and is efficient."
He also admitted that Arsenal are following him and know him very well.
"We follow him, we know him very well, and he is developing well. He extended his contract with Monaco last season and so it's Monaco who is going to decide his future. He could be another Thierry Henry."
Such glowing words from a man of Arsene's stature are sure to light up the teenager's heart, but he seems to be keeping his head down. He scored an hat-trick against FC Metz on Saturday and is making life difficult for Radamel Falcao.
He is certainly a player with loads of potential and is beginning to score goals on the bigger stage. Mbappe made his debut last season Caen, in a 1-1 draw at home, when he came on to replace Fabio Coentrao in the 88th minute. He became Monaco's youngest ever senior debutant, aged 16 years and 347 days, thus breaking the record set by Thierry Henry 21 years ago.
Last season with Monaco, he managed to get 345 minutes under his belt, appeared 11 times in the league and once in Champions League where he made a 35-minute appearance. He once again broke a Theirry Henry record at Monaco by becoming the club's youngest-ever goalscorer at the age of 17 years and 62 days. He scored his goal against Troyes in a 3-1 home win and it turned out to be his only goal that season.
Monaco responded by offering him a professional contract, which was a 3-year deal that runs until June 2019.
This season, however, has been a different story altogether. He has managed to get more minutes on the pitch and already has 7 goals and 5 assists to his name in 752 minutes he has played in all competitions. He's created 3 goal scoring chances in Champions League in the 34 minutes that he has played, which means he creates one chance every 10 minutes on an average. This only proves that Wenger was right about the boy's passing ability.
It would be a no brainer for Tottenham to keep tabs on the teenager. But luring him to Premier League at a very young age can be a gamble that may or may not pay off.
For now, it is safe to say that Spurs are chasing an amazing talent. Tottenham's version of Thierry Henry? Only time will tell.