Danny Rose Talks About The Bizarre Superstitious Belief His England Teammate And Liverpool Star Sturridge Has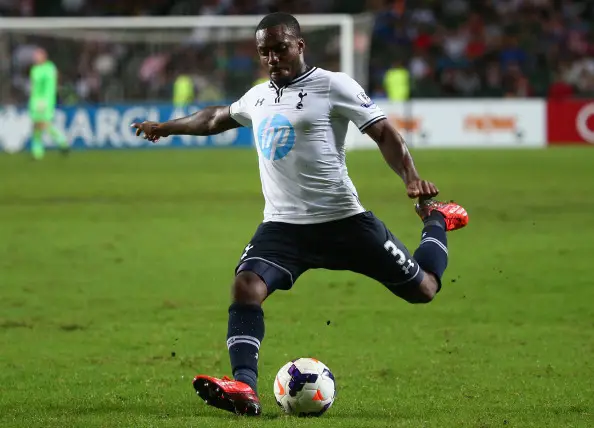 Tottenham star Danny Rose has revealed some bizarre superstitions of his teammates Daniel Sturridge (England) and former Spurs teammate Jermain Defoe.
Talking to Dressing Room DJ (h/t Planet Football), Rose admitted that if he has a great game he will keep on doing everything exactly as he did before that game, but will change everything as soon as he plays badly. Danny gave a peek into how players are superstitious and revealed some secrets about Liverpool forward Daniel Sturridge and ex-Tottenham teammate Jermain Defoe. Rose said:
"I don't have any major superstitions, nothing too strange. The only superstition I have is that I have to have spaghetti Bolognese the night before a game. I've played with Daniel Sturridge, and I've noticed he always walks backwards onto the pitch, both the training pitch and on match day."
However, Rose refused to mock players who are superstitious. He continued:
"When he was at Spurs, Jermain Defoe said he'd always have the volume on his TV at 18. That was his squad number as well, so it was very strange. He has a surround sound in his house, and the speakers on that had to be at 18 too. That's probably one of the strangest superstitions I've come across."

"If it's working for you, then why not? Anything to get the best out of somebody. If they feel they have to be in a certain routine to get the best out of themselves, then why not?"
Danny Rose has been a great servant of Tottenham and he joined them back in 2007 for a fee around £1 million. He has gone on to establish himself as the club's preferred left back and has been consistent with his performances over the years. He has been a regular starter for the club since 2013 when he came back to the club after a loan spell with Sunderland and hasn't looked back since then.
Rose, known for his speed and ability to bomb forward when the opportunity arises, is one of the first names on the team sheet for Spurs and is one of the senior most players at the club. He has made 141 appearances for the club so far and looks set to make many more in the years to come.
The England International has terrorised opponents a handful number of times when he gushes past them and carries the ball into their final third. The fullback's tenacity and ability is such and he has also been a regular for the National Team.
All these years, players are known to have superstitious beliefs and it doesn't even sound weird when Rose reveals details about Sturridge and Defoe!
Football is beautiful in all aspects. Isn't it?