Barcelona Could Target Tottenham Manager Following Luis Enrique's Decision – Reputed Spanish Journalist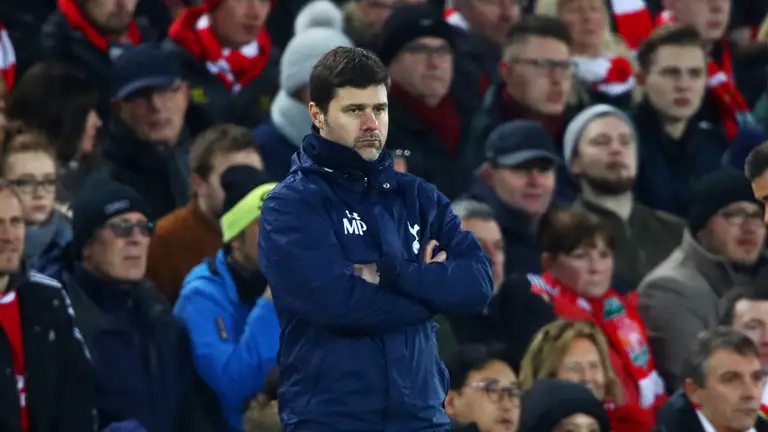 Brace yourselves for the most shocking, yet not so surprising news of the day. We all would have by now read that Luis Enrique is set to step down as Barcelona manager at the end of the season. The former Barca player announced that he needs rest and hence will be stepping down at the end of the season.
[ÚLTIMA HORA] Luis Enrique anuncia que no será entrenador del FC Barcelona la próxima temporada #FCBlive pic.twitter.com/2lOXT4dQyX

— FC Barcelona (@FCBarcelona_es) March 1, 2017
Enrique was quoted by The Telegraph: "It's a very difficult decision for me," Enrique said at the press conference after the win over Sporting Gijon. "One I've thought about a lot, but I think I need to be true to myself and fair to my way of thinking. In pre-season I had a meeting with Albert Soler (Barcelona's director of professional sports) and Robert Fernandez (technical secretary) where I mooted the possibility that I might not renew my contract. They told me there was no rush to take the decision. That moment has arrived. I'm announcing it."

He continued: "The reason is I live is my work and it gives me little time to rest. I'll need a rest and that's the main reason. I'd like to thank the club for the confidence they've shown in me over my time here. They gave me the chance to coach the B team, I did that, and these three years have been unforgettable."

"I thank the club for all the support and professionalism and I'm not forgetting there are still three incredible months to go. I think we can turn the Champions League tie around and if the stars are in our favour we can go through. Maximum effort and nothing more. The moment to say goodbye as the club deserves will come," he said.
Now the shocking news that has emerged is that, Barcelona have a shortlist of managers who they believe can succeed the Spaniard at the Camp Nou, and Tottenham Boss Mauricio Pochettino is on the list as well!
This is no surprise considering the quality of work the Argentine has done. But this will come as a shock for the fans who have grown to be in love with their manager and the team. Tottenham, as a club are making great strides on and off the pitch and it'll be disheartening to see the Spurs boss leave.
According to Guillem Balague of Sky Sports, the Catalan club are admirers of Mauricio Pochettino and has claimed that the club have already contacted many of the managers who they are interested in, including Ernesto Valverde and Laurent Blanc. He also said that Jorge Sampaoli is an option and Ronald Koeman is being touted as well.
Balague said: "The club have got a shortlist, they've spoken to people. They left out their impressions on coaches who are already in jobs and some that are at the end of their contracts. Some of them, I'm sure, have already been given the call. It includes Ernesto Valverde and Laurent Blanc. I know that Pochettino has got a lot of fans at Barcelona."

He continued: "Jorge Sampaoli is pushing himself but every time I ask the club they say he's not the man because they want somebody who understands the club, either by being a player there or just being close to the club. There's mention of Ronald Koeman of course, Eusebio Sacristan has just extended his contract at Real Sociedad. Top of that list could be Laurent Blanc or Ernesto Valverde."
This is sure to shake up Tottenham supporters as the club is settling down well on the long run. However, with a lot of names being mentioned, it is a distant possibility that Barcelona would hold out for Pochettino to take over. It is too early to call on a conclusion, but his name on the shortlist itself is a mark of his achievement at Tottenham so far.