Tottenham Could Complete £6 Million Deal To Sign Spaniard On A Permanent Basis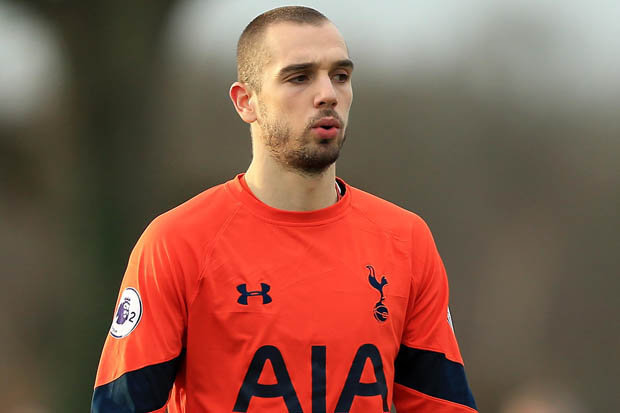 Tottenham are reportedly closing in on the permanent signing of goalkeeper Pau Lopez, despite the player yet to feature for the club this season. Lopez is highly regarded in Spain and it was not a surprise that manager Mauricio Pochettino used his good relationship with his former club to bring in the player.
Lopez has arrived at the club on a loan deal, but it is widely rumoured that Tottenham are doing everything to convert this move into a permanent deal. His current loan spell is set to run out in the summer, but it seems that Tottenham officials have been in discussions with Espanyol over a £6 million purchase.
In the summer, Spurs only paid the £500,000 loan fee for the player. He is yet to feature in the first team for the club and has largely been involved in the reserve teams. Lopez has not even been used in the cup competitions, despite Spurs being involved in several cup competitions like the Europa League this season.
At 22 years of age, it may not be long before Lopez is promoted to the first-team. He is expected to provide stiff competition to Hugo Lloris, who has been surprisingly linked with a move to Real Madrid in the last few weeks. The Frenchman has been identified as the alternate transfer target for Madrid should they miss out on David de Gea in the summer.
Espanyol are reportedly extremely happy that negotiations over a permanent deal for Lopez are progressing well. The club have lined up two major signings in the summer, and the funds from the sale of Lopez will go a long way towards meeting the requirements. Lopez has a contract with the Catalan club only until the summer of 2018. Even then, they are expected to play hardball to ensure that most of the valuation is met. As of now, the player is only valued at around £2 million, but the Spanish outfit are demanding more considering the immense potential of the player.
Michel Vorm has been the understudy to Hugo Lloris this season. However, even the Dutch international has been unable to get much game time at White Hart Lane owing to the form of Lloris. Rather than being promoted to the position of the number one goalkeeper in the first-team if Lloris left the club in the summer, it is expected that Vorm will be sold in order to make way for a younger goalkeeper. At 33 years of age, the Dutchman is clearly not the future between the sticks.