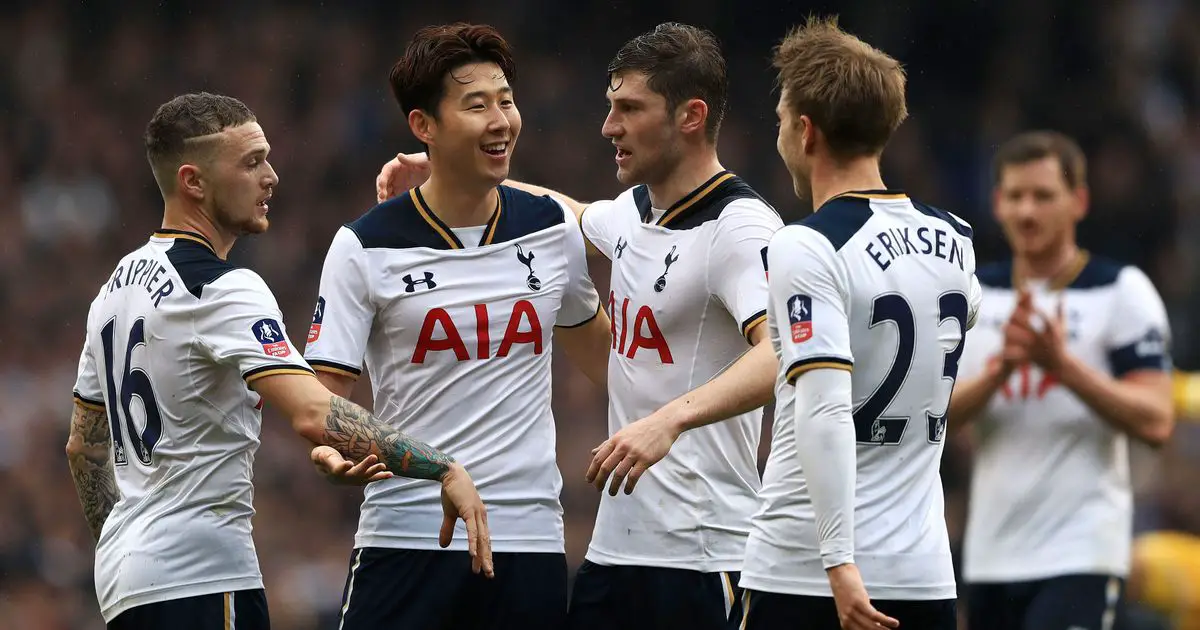 Tottenham might have celebrated a 6-0 win over Millwall in the FA Cup quarter-final but there were incidents of chanting from the away side that targeted Son Heung-min. The South Korean did score a hat-trick but sections of the Millwall fans chanted "DVD" and "He's selling three for a fiver" during the game.
Both clubs are now reportedly helping the Football Association and the police with their investigation over the racist chanting. Kyle Walker of Tottenham also pointed angrily towards the away supporters after Son had scored his first goal of the game.
Tottenham fans were reported to have sung out "No noise from the pikey boys" during the first half and the FA will investigate all the proceedings from the game and will also take into account the referee's report from the match.
The body has also asked both clubs to submit their reports into the happenings at White Hart Lane on Sunday and the pair of clubs have agreed to support the FA by passing on all information.
"Millwall have led the way on anti-discrimination initiatives and will continue to do so," said a spokesperson for the League One side. "The club is assisting the FA with their investigation and will make no further comment until that process is complete."
Tottenham also issued a response after the game, stating their full co-operation with the governing body and the authorities in regards with the matter.
"We strongly condemn the use of any racist language," said a spokesperson. "We shall be passing on all of our footage to the relevant authorities which can assist with the identification of anyone responsible for such chanting at yesterday's game."
Millwall do have a history of being troublemakers due to some of the fans and there were fears that a lot of problems would take place in the game. There were reports of trouble outside the ground after the game but there was minimal damage to the visiting section thanks to a greater amount of work done by the security staff.
There were more protective measures taken as the club did not open the club shop on match day to ensure no vandalism took place. There was some concern though for Spurs as Harry Kane limped off after injuring his ankle and he could be out till the end of the season.
Tottenham do have a great chance of winning the FA Cup but the loss of Kane will hurt and it could be Son that takes up scoring role.
https://www.youtube.com/watch?v=PiOxmF8CuX8