Tottenham And Newcastle Fans React On Twitter After Moussa Sissoko Was Axed By Didier Deschamps
Moussa Sissoko Was Axed From The French National Team And Twitter Took Control Of The Rest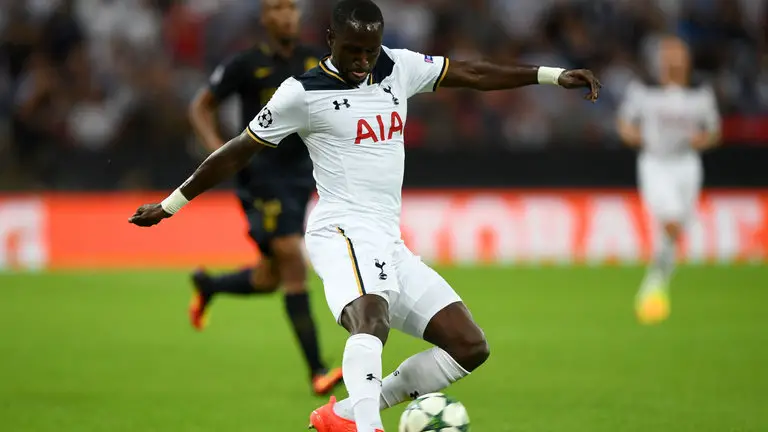 Tottenham midfielder Moussa Sissoko was not included in the France squad for the upcoming games against Luxembourg and Spain, and the social media reacted to it in a totally unexpected way. For a man who had a brilliant tournament with the national team last summer, it would have been difficult to accept his elimination from the national team. But given the way Sissoko has been performing this season, Deschamps wouldn't really have had a choice.
However, a number of people reacted to the news in a different way, with Tottenham fans feeling bad and Newcastle fans mocking the player for his performance this season. The reaction from the fans, though, was spurred mostly by Newcastle United's Florian Thauvin's inclusion more than that of Sissoko's exclusion.
Sissoko moved from Newcastle to Tottenham after a successful Euro 2016 campaign last summer. Few months down the line, the midfielder has not managed to fulfill the expectations of the fans and his manager, as he continues to struggle for form.
Moussa has been a huge let down for Pochettino who brought him to White Hart Lane, to strengthen the team after a collapsed title challenge last season. Surely, Pochettino would have hoped for more from Sissoko. Things haven't worked out as planned and his season has now hit a new low with him being left out of France squad.
The fans reacted to it in a real mixed way and we picked few brilliant responses from Twitter.
Moussa Sissoko finally dropped from the French National Team. His replacement? #NUFC pic.twitter.com/CKIEyQjNay

— The Spectator's View (@thespectoview) March 16, 2017
No Sissoko in France squad – but Thauvin in #nufc

— Chris Waugh (@ChrisDHWaugh) March 16, 2017
Also breaking: Didier Deschamps has finally dropped Moussa Sissoko. There's a first for everything.

— Scouted Football (@ScoutedFtbl) March 16, 2017
Sissoko and Mandanda dropped. Kimpembe rewarded for being PSGs best centre back 😉 Thauvin in after a vastly improved season

— FFW (@FrenchFtWeekly) March 16, 2017
Didier Deschamps on Moussa Sissoko: "I am not questioning his qualities, quite the opposite, but he is not playing enough recently."

— Get French Football (@GFFN) March 16, 2017
People make spreadsheets of the depth of France's squad, yet they had Moussa Sissoko starting in a European final.

— Olly (@Giroudesquee) March 16, 2017
Not to forget Kante got bullied out of the France team in the Euros by Moussa fucking Sissoko looool.

Massive L

— Shreyas. (@Vidic_esquee) March 14, 2017
Remember when France dropped Kante for Sissoko for the Euros final?

— matthew (@JB4t00n) March 13, 2017
Sissoko: I must leave nufc to play for France and in Europe
Joins Spurs: out of CL, out of EL, on the Spurs bench, dropped by Deshamps

— THEJEB (@JoeBlack14) March 16, 2017
Sissoko dropped from France squad, shock horror #coys

— Jamie Leigh (@JLTHFC1) March 16, 2017
Looks like the Sissoko Cabaye days are over

— Sena Amankwa (@D_ontee) March 16, 2017
Thauvin called up to France squad. Typical of #NUFC fans not giving a player a chance. #flop

— Steve Kell (@SteveKell91) March 16, 2017
Thauvin can make the France squad but Sissoko can't #NUFC

— Jamie (@thejamieherd) March 16, 2017
Moussa Sissoko dropped for Florian Thauvin #NUFC #FRA pic.twitter.com/YlZkrscBBH

— NothingButNewcastle (@NowtButNewc) March 16, 2017
The fortune has changed rapidly for Moussa Sissoko and hopefully, he will be determined to put his failures behind and start working hard for Tottenham in a bid to try and regain his lost status.
It will be interesting to see how Sissoko responds on the pitch to the axe from France manager Didier Deschamps.