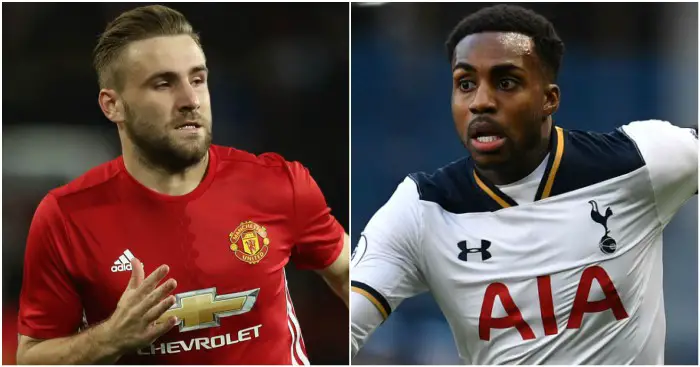 There could be a major switch on the cards in the Tottenham defence if some of the reports are to be believed. One of the club's brightest talents, Danny Rose, is being linked with a move to Manchester City in a major overhaul but it seems that Tottenham are ready with a replacement also.
The Englishman has been great for Spurs at the back and played in 18 Premier League games thus far in the season. Injury has kept the player out since the end of January but Pep Guardiola is willing to splash out £50 million for the left-back.
Guardiola is looking to bring in a lot of young English talent into an ageing team and even Kyle Walker has been linked with a move to the Etihad. The former Bayern Munich and Barcelona manager seems to have decided on the fate of some of the older players in the City squad and the likes of Pablo Zabaleta, Gael Clichy and Bacary Sagna could be shipped out in the summer.
Spurs are rumoured to have the perfect replacement for the player with Luke Shaw certain to leave Manchester United in the summer. The former Southampton man hasn't impressed Jose Mourinho enough and could be available for close to £20 million.
However, it seems impossible that Daniel Levy and Mauricio Pochettino would take this rumour seriously and even consider the possibility of selling the high-flying English man.
Spurs are set to make it to the Champions League once again at the end of the season and Rose is one of the best players in his position in the league. Losing him for a few million to a direct rival is just impossible to believe at the moment and unless there is a drastic shake up at the club, the 26-year-old defender should be playing in white next season too.
Shaw might turn out to be a good squad player to have but again it would be tough to negotiate with Mourinho, who would want Shaw to play for a club that isn't a direct rival to United.