Real Madrid Superstar Reveals Tottenham Approach In The Summer Before The Move Failed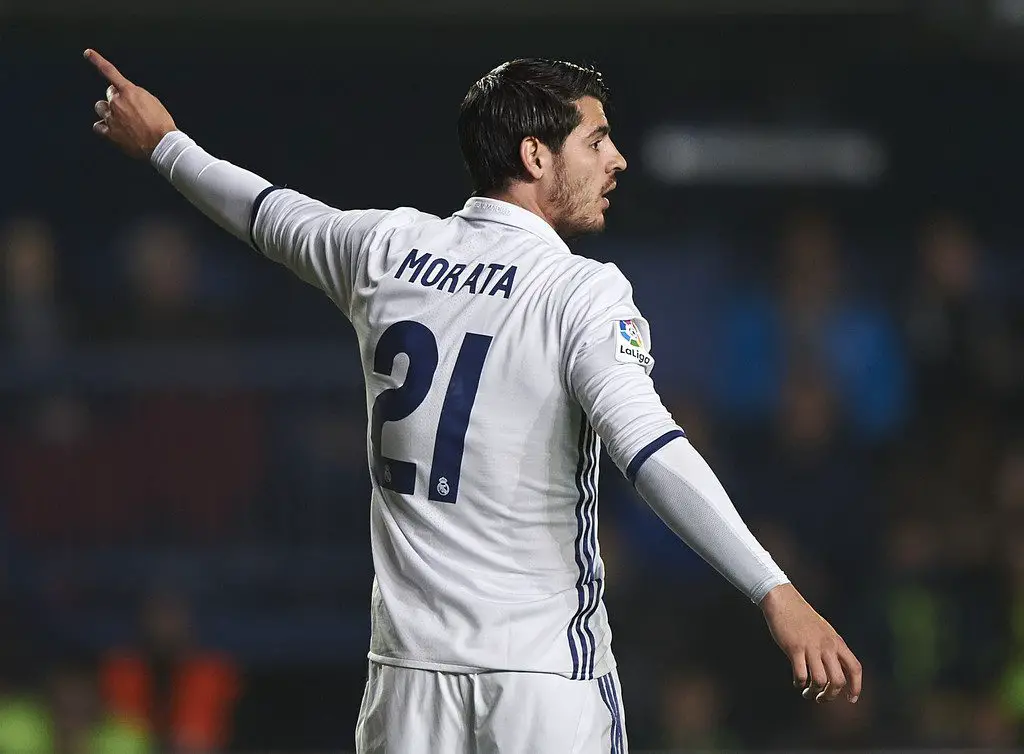 Real Madrid striker Alvaro Morata has revealed that Tottenham Hotspur and Chelsea tried to sign him in the summer of 2016 before eventually staying put at Santiago Bernabeu. Alvaro Morata has long been a target for a lot of top European clubs since his first spell at Real Madrid and moved to Juventus.
He then returned to Real and has not made it as a regular under Zinedine Zidane. He has seen limited playing time at Madrid and this has prompted speculation about his future yet again. A host of top European clubs have been linked with the player for a long time now and it looks like there was some serious interest from the Premier League.
Morata revealed that he spoke to both Mauricio Pochettino and Antonio Conte last summer. Talking to the Guardian, Morata said:
"Various Premier League coaches called to tell me to play for them. I said yeah, I'd like to, that if I had to leave I would almost certainly go to London, but that I didn't know what Madrid would do. I knew they'd bring me back but I didn't know if it was to keep me or sell me. I spoke directly to Mauricio Pochettino and Antonio Conte, although the norm is clubs call my dad or agent. Madrid said they didn't want to sell, so here I am."
Morata then continued saying that he asked his Dad about Antonio Conte and revealed that his Dad tipped Conte to win the league in England! Looks like Morata's Dad was right after all.
Morata continued: "I remember talking to my dad then and him saying – 'This guy's going to win the league there."
Well, it looks like Tottenham did show some real ambition last summer and only ended up bringing Vincent Janssen because the move for Alvaro Morata failed. It is a little difficult to understand why Real Madrid would want to spoil a player's growth by not utilising his potential well enough. A player of Morata's calibre deserves to start for a top European club.
It is quite orgasmic to even imagine the prospect of Morata lining up alongside Christian Eriksen, Dele Alli, Harry Kane and Mousa Dembele. Tottenham would have surely been level on points or maybe even above them in the league table by now, had they signed Morata.
Nevertheless, it all happens for a reason and maybe, Pochettino can try and sign Morata this summer?