'It's 50/50' – €20m Tottenham And Liverpool Target Hints About His Future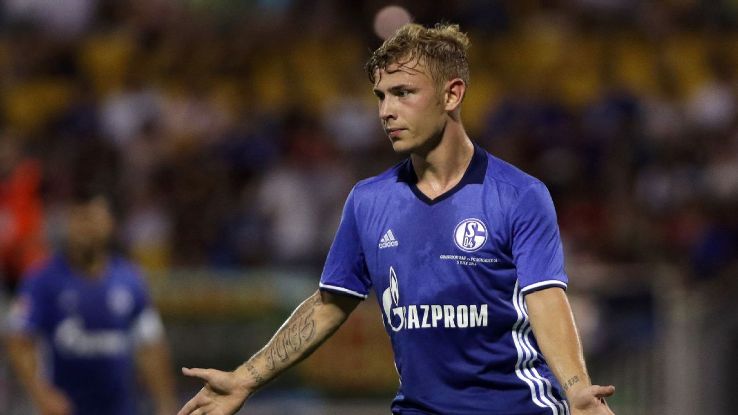 Max Meyer has been one of the players who has been linked with a move to the Premier League. The Schalke midfielder might not be having a great season for the Royal Blues but Liverpool and Tottenham are a couple of clubs tracking the German international.
The Bundesliga club is in trouble of not making it to European competition next season and Meyer would only have 12 months remaining on his contract at the end of the season.
Reports have claimed that Mauricio Pochettino's side had made contact with the 21-year-old in the summer but couldn't agree a deal as Schalke wanted to charge a huge amount for the gifted midfielder.
That didn't work out too well for Spurs as they ended up signing Moussa Sissoko but the Bild claims that Meyer is ready to move to another club at the end of the season to continue his development elsewhere.
The German outlet also claims that the midfielder could be available for as little as €20 million and that would be a bargain price for any Premier League side looking to add options to their team.
Meyer hasn't really said a lot about his move away from the club or named a club where he would want to join but he did say that his chances of moving away haven't changed from a few weeks back.
Speaking to Kicker (h/t Sport Witness), the 21-year-old was asked about his chances of signing a new deal with the club and he said:
"The thoughts are there, my contract is running out in 2018. But everything is still open, I would call the chances, as a few weeks ago, as fifty-fifty."
Meyer might not be the biggest name linked with a move to Spurs but he does have a lot of time on his hand to develop and fulfill his potential. The 21-year-old can play anywhere in attack but he is best suited in a central midfielder's role.
Tottenham might be seeing the German as a quality replacement for Sissoko, with the Frenchman failing to impress for a number of weeks this season. Pochettino has to be a little careful when it comes to his spending but Meyer does seem to be a decent enough purchase to make next season.