Odds Slashed – Bookies Place Tottenham As One Of The Favourites To Sign 14 Goals, 17 Assists Attacker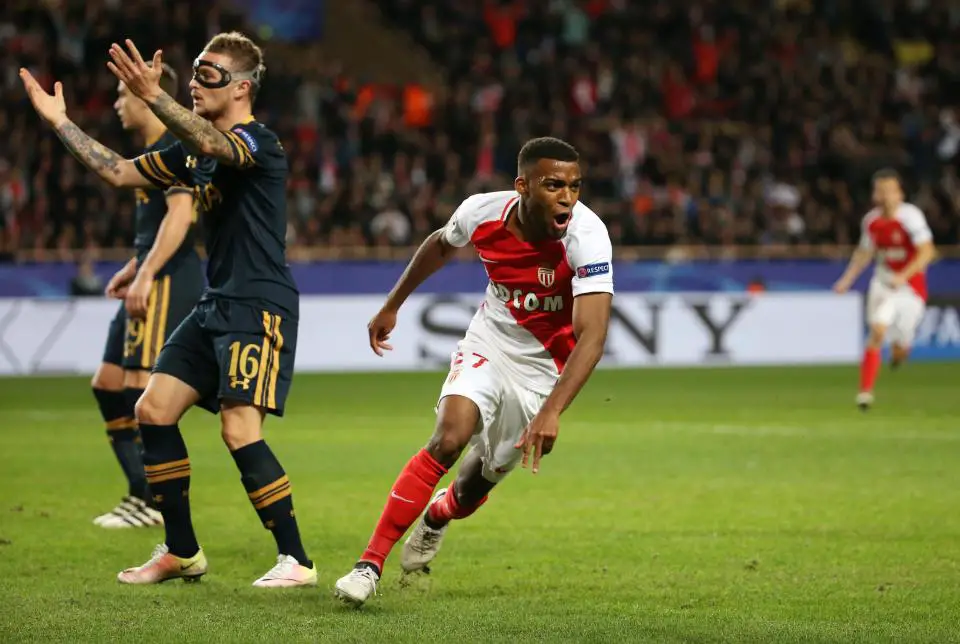 The Monaco express is set to hit London, well specifically us, if things are going basis the bookies. Sky Bet has now placed us as the favourites to sign Thomas Lemar, who was one of the players that stole the show for Monaco in Ligue 1 last season.
The winger scored 14 goals and provided 17 assists in all competitions for the side and now the betting site has made Tottenham 5/2 to sign the 21-year-old before the end of the transfer window.
Unsurprisingly, we are also ahead of Arsenal as they aren't playing in the Champions League next season and will be looking to add other players to the side.
What is a little surprising is that Juventus, champions of Italy, are placed 7/1 to sign the French attacker.
There have been reports from French publication L'Equipe (Subscription needed) stating that we definitely are in the race to sign the winger and even the likes of Atletico Madrid are tracking the movement of Lemar. It is also reported that we have spoken with the representatives of the player and have made it clear we have a huge budget to sign whomever we want.
Do we need Lemar in our side?
That is a tough question to answer given that we have one of the best attacking sides in England and possibly Europe. The only way Lemar can break into the side is if one of our first-teamers decides to leave in the summer and with it being a World Cup year, no one would be willing to risk it at a new club.
The same goes for Lemar too and with Monaco already selling Bernardo Silva to Manchester City and a few other players also seemingly closer to the exit than Lemar, the club might not have to balance the books by letting their precious winger leave.
Of course, football is unpredictable and it would not be a surprise if the money and glamour of the Premier League does sway Lemar's mind to join a club.
Us being ahead of some of our other rivals is a big plus but these things don't always work out as they are supposed to. We have seen a number of signings slip away at the last moment and hopefully, Lemar won't be another one.