Daniel Levy Holds Firm – South Coast Club Has To Fork Out £20m To Sign Tottenham Ace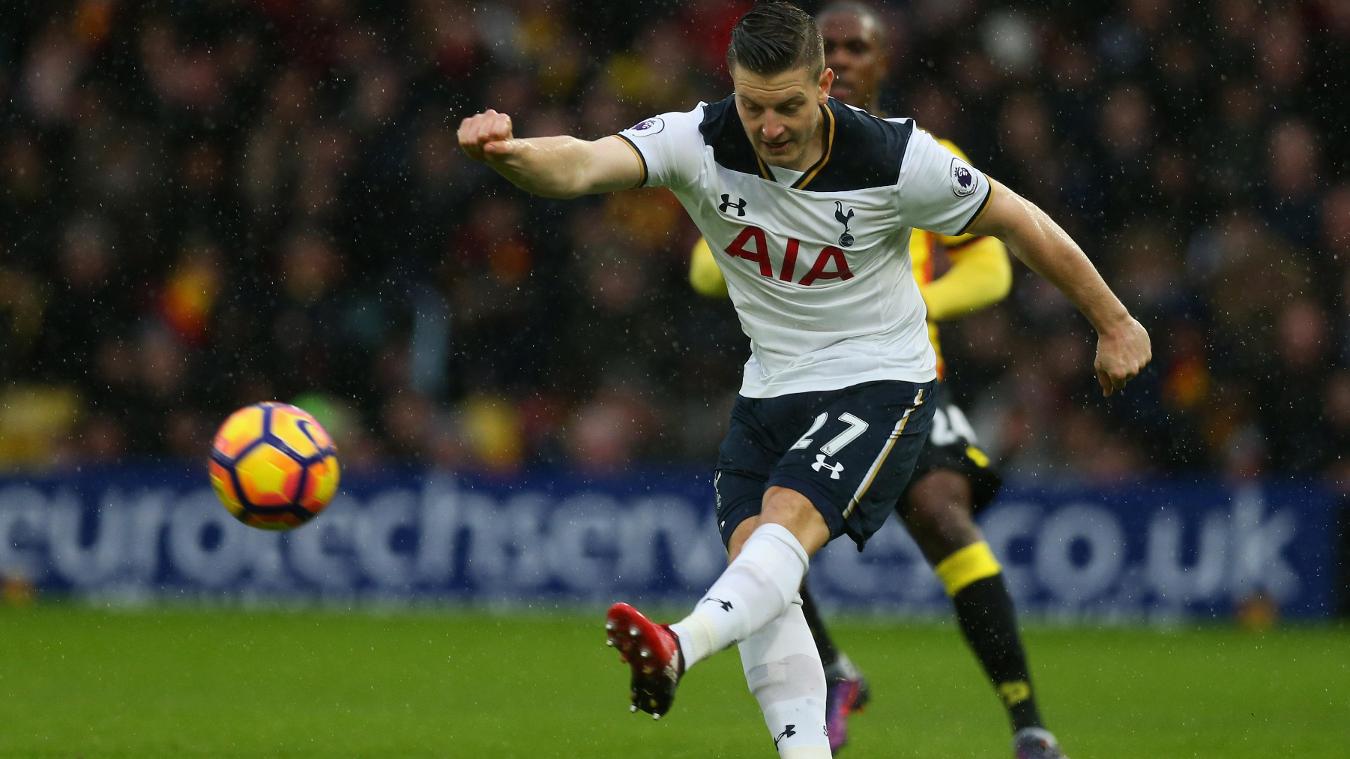 Southampton are keen on signing (Daily Mirror) Tottenham's Kevin Wimmer, but the club have been put off by the transfer valuation of £20 million by Spurs chairman Daniel Levy (The Sun). Kevin Wimmer was one of the several positive stories for Tottenham in the 2016-17 season, as he made a lot of progress in the first team.
The 24-year-old came to the club as a €6 million signing from FC Cologne, and he featured only in five games. However, he has already shown tremendous potential to be capable of playing regularly for Spurs and the club showed their trust in the player by offering him a new contract just under a year ago.
However, clubs around the Premier League are looking to take advantage of Wimmer's uncertainty with regards to regular first-team action at Tottenham. Manager Mauricio Pochettino gave the player only 10 appearances in all competitions. While this is expected to improve significantly as he has certainly settled with his new team, Wimmer is not expecting major changes to the line-up. The biggest hope for the 24-year-old might be the cup competitions, as he has to establish himself as a top class centre-back in order to come close towards replacing Toby Alderweireld or Jan Vertonghen.
Southampton recently parted company with Jose Fonte, who was the club captain before joining West Ham back in January. The club are facing further departures in the centre of the defence with Virgil van Dijk continued to be linked with the likes of Chelsea and Manchester City – even though Liverpool have dropped out of the equation. As a result, the south coast outfit are looking to strengthen the defence by signing a player like Wimmer. At 24 years of age, he would be a perfect fit. There have been rumours that Spurs may sell the Austrian defender if a good offer came our way. Now, Southampton have learnt that a 'good offer' means £20 million.
Chairman Daniel Levy is giving Southampton a taste of their own medicine, as the south coast club incredibly demanded around £60 million in order to sell Virgil van Dijk. Now, it is understood that none of the clubs are prepared to pay close to this figure after Liverpool, who were probably the only team with a budget of this magnitude for a central defender, dropped out of the contention. If Southampton end up keeping Virgil van Dijk, the interest on Wimmer may also drop substantially.