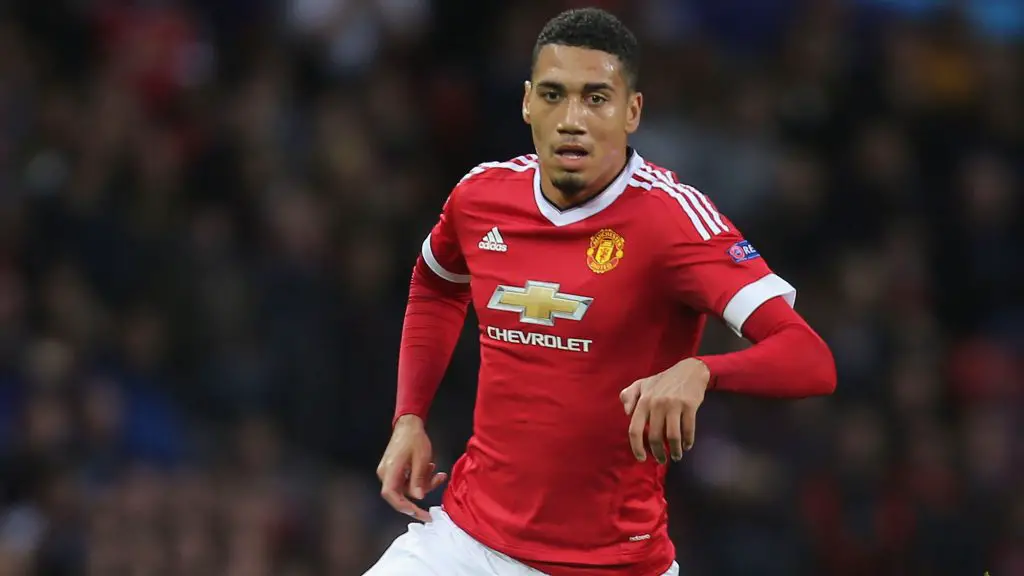 Signing a defender is of utmost importance for us. No doubt about it! The media know this pretty well and have taken this opportunity to link us with a lot of defenders. The latest one though seems to be a Manchester United man, who in my opinion, is a quality defender with flaws of his own.
News emerged on Daily Mail that Pochettino has turned his attention towards Manchester United's Chris Smalling after losing out on defender Harry Maguire who moved to Leicester City for £17 million. Smalling's future is up in the air after Victor Lindelof's £31 million arrival at Old Trafford from SL Benfica. With us searching for a defender, Smalling has now been linked with a move.
Although I believe he would be a good player to have in the ranks, a lot of other fans do not seem to share my opinion. Smalling is 28, is English, and has seen it all during his stay at Old Trafford. Although he isn't as good as Vertonghen or Alderweireld, he would be a wonderful backup to have. Eric Dier has been comfortable in central midfield and so buying Smalling would be a good move.
However, the Spurs faithful took Twitter to express their opinion on the same and we came across some interesting tweets. Read on!
I considered it for all of 3 seconds. It's a no from me.

— Paul O Keefe (@pokeefe1) June 17, 2017
And a no from me.

— DJL (@djl7610) June 17, 2017
I'd be happy with him tbf

— Adam Brooks (@EssexPR) June 17, 2017
Would be great signing for a [backup] CB

— •Spurs• (@7mad234) June 18, 2017
He'd be such a good signing… for hull.

— TottenhamTalk (@tottenhamtalk1) June 17, 2017
— Aden (@hengy) June 17, 2017
God no

— Domm (@DominicFord5) June 17, 2017
— Joel Steinhagen (@JolSteinhagen) June 18, 2017
— Mas (@MasonKing_) June 17, 2017
— Will Pritchard (@WillPritchardG7) June 17, 2017
Don't want him anywhere near my club

— Mxtt (@Eriksxn_23) June 18, 2017