Tottenham have been given a deadline to sign young goalkeeper Pau Lopez, who was on loan with us last season (Evening Standard). We are yet to make a decision on whether we'll sign the 22-year old on a permanent basis. We do have the option of signing the keeper for an amount of £6.2 million until the end of this month.
Espanyol chief executive Ramon Robert has now openly warned us that we have to complete a deal before the end of June, failing which, Pau Lopez will be an Espanyol player next season. The problem with a permanent transfer seems to be the fee, as Levy is trying to renegotiate the amount. However, the clubs are yet to reach an agreement.
Espanyol chief executive Ramon Robert was quoted as saying by the Evening Standard,
"There is an option to buy until June 30 and if Tottenham do not pay it, he will be an Espanyol player. If he wants to finish his career here, we will all be very happy to have him."
Pau Lopez hardly played for the club last season and that might probably be the case next season as well if he moves in permanently, as Hugo Lloris is irremovable from the lineup. Michel Vorm's contract expires next summer and he will undoubtedly remain as the second choice keeper behind Lloris.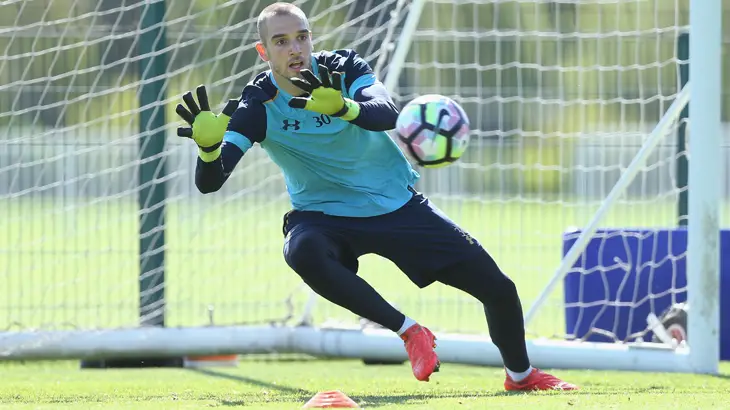 However, Lopez would be getting the chance to work alongside one of the finest goalkeepers in Hugo Lloris and on of the best young managers in Mauricio Pochettino. This would do a world of good to the young lad, which would be immense to his development.
The transfer fee of £6.2 million is obviously too steep for a third-choice keeper and it is only logical on our part to stall on the deal. It'd be wise if we spent only half of that amount and spending £6.2 million would be absolutely nuts.
I wouldn't be surprised if we choose not to sign Pau Lopez permanently. But I'd be happy if we did, solely because the lad seems talented.