'Perfect signing', 'young', 'hungry' – Tottenham Fans React As Target Is Available At Cut-price £17.5m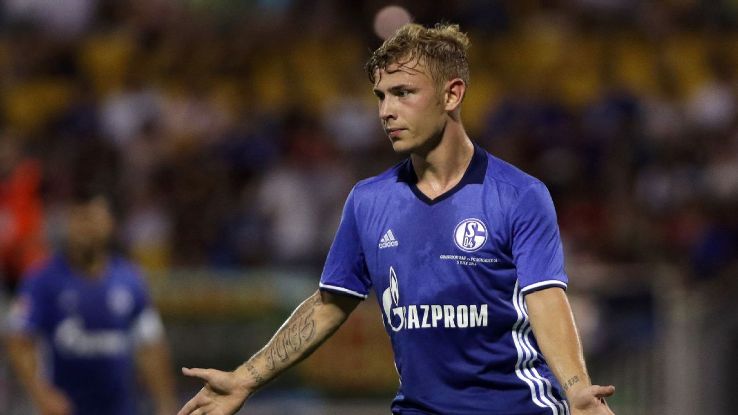 Tottenham could be set to sign one of Germany's most talented youngsters in Max Meyer according to the Sun. The report claims that the 21-year-old can be brought to the Premier League side for just £17.5 million.
The amount is just half the fee that was quoted to Mauricio Pochettino last season and would be a great signing for us should we complete the deal in the summer.
Meyer has rejected a new contract at the Bundesliga club and is looking for a fresh challenge. Moving to Spurs does make a lot of sense given that the 21-year-old is full of potential but needs the guidance of a manager that has a history of working with quality young players.
The German has been a regular for the Bundesliga side and has more than 160 starts for the side, despite being only 21.
Meyer might not be starting for us next season but if Poch works with him, the German could turn out to be a shrewd signing and someone who can be a mainstay for us in the coming years.
Tottenham fans certainly seemed pleased with the link and they took to social media to share their delight over the possible deal.
I agree if you were to offer me barkley or Meyer I'd take Meyer every day of the week huge potential could learn so much from Eriksen

— Addicted To Spurs (@addicted_spurs) June 24, 2017
Meyer to Spurs is pretty much a definite,don't see what could stop him coming to us.He's not renewing his contract,Schalke willing to sell..

— Çonor (@Aldertonghen_) June 24, 2017
Meyer – will be brought in as back up for Eriksen, could see him really lighting up the prem 1 year left so fee will be a lot less pic.twitter.com/hKb0voPeet

— Addicted To Spurs (@addicted_spurs) June 24, 2017
If we sign Barkley and Meyer and they turn out to be enough and we win the league then I'll accept the L. But if eriksen gets injured …

— . (@CaveJan) June 24, 2017
Meyer is the perfect signing young, hungry and wants to prove himself

— Addicted To Spurs (@addicted_spurs) June 24, 2017
— Jason Hare (@jasonhare92) June 24, 2017
I'd take him all day long ahead of shit Barkley. Poch will give him magic and make class like dele

— Janiah Yid Kyotaite (@JaniahK_THFC) June 23, 2017