[Photos] Tottenham Release Exciting New Pictures Of The 61,559 Seater Stadium Under Construction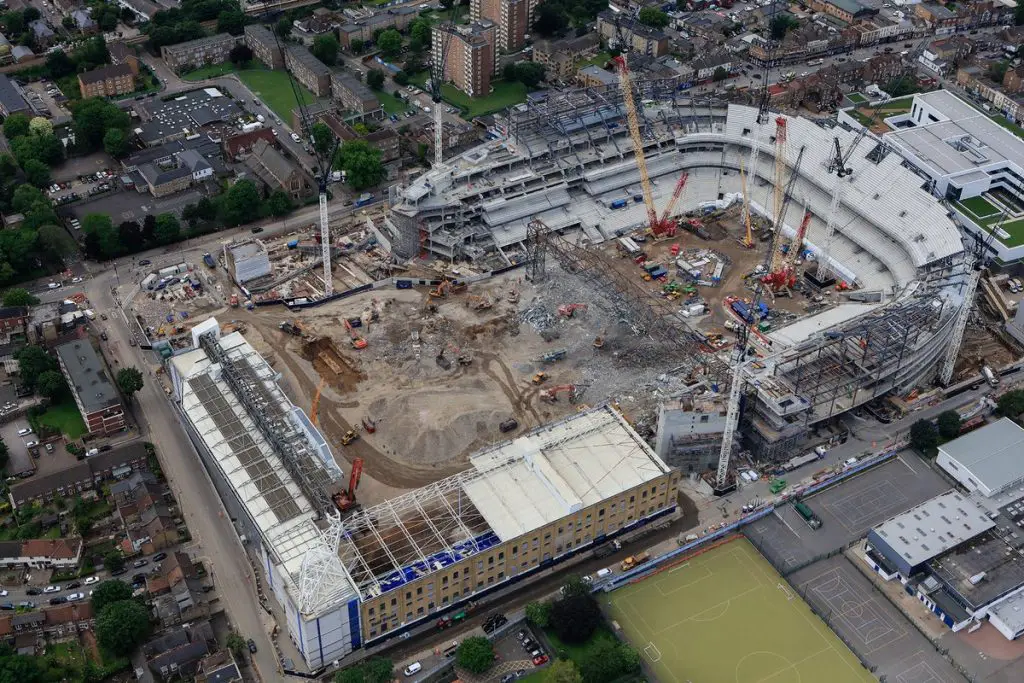 Tottenham are doing their bit in keeping us up-to-date with the latest in the construction of the new stadium. White Hart Lane was demolished to start the construction of the new 61,559-capacity stadium and hopefully, we should be playing there after the end of the upcoming season.
The club shared a number of images via their Twitter handle:
"Start your day by taking a look through the latest set of photos from our new stadium site."
Spurs have made it a habit of sharing almost any work done on the stadium and that certainly is getting us excited over what the future holds for us. The images shared now show the main stand coming up and the stadium is expected to be the largest one for football in London.
There are even plans to create a single-tier south stand that will be holding 17,500 fans when the stadium is unveiled prior to the 2018-19 season.
The new stadium will also have just one stand from the 118-year-old White Hart Lane, something that provides us with a glimpse of our historic old ground. What we would now have is the capacity to attract more fans in a state-of-the-art stadium and hopefully get extra revenue, thanks to the extra fans cheering the team on.
The stadium has been planned to ensure that fans are closer to the action than any other stadium in the UK and a report from the Daily Mail claims that the design was inspired by that of Borussia Dortmund's Signal Iduna Park.
Flick through a few more of the latest shots from our new stadium site as work continues apace… #SpursNewStadium pic.twitter.com/8i7U8a9omq

— Tottenham Hotspur (@SpursOfficial) June 27, 2017
While we are planning for a great start to the 2018-19 season in our new stadium, we still have a big job to do regarding the upcoming campaign. Playing at Wembley isn't something that has worked out well for us but Mauricio Pochettino will have to work his magic as we look to win the Premier League next season.
Additionally, we will have to do better in the Champions League too and hopefully, we can celebrate some silverware with our youthful yet talented side.