The Real Story Behind The Strange Pictures Of Tottenham's New Stadium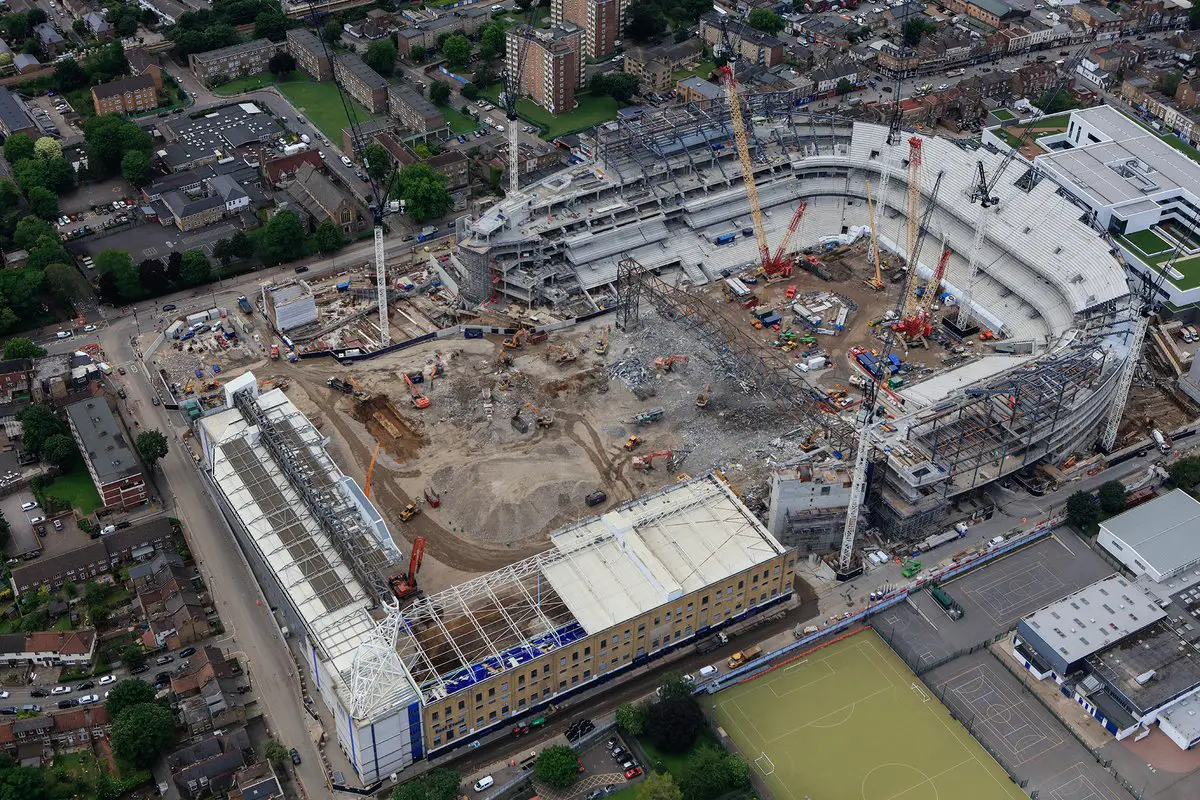 Football.London has revealed the truth behind the strange pictures of Tottenham's new stadium which were released earlier. The new White Hart Lane won't be ready until the 2018/19 season.
Mauricio Pochettino's side will play at Wembley Stadium this campaign, as the new venue is being built. The demolition of the old White Hart Lane is already well under way, as we write a new chapter in their history.
As is protocol, the club have unveiled computer generated images of the new stadium, which do look mightily impressive. However, Football.London has looked at what lies behind the shots.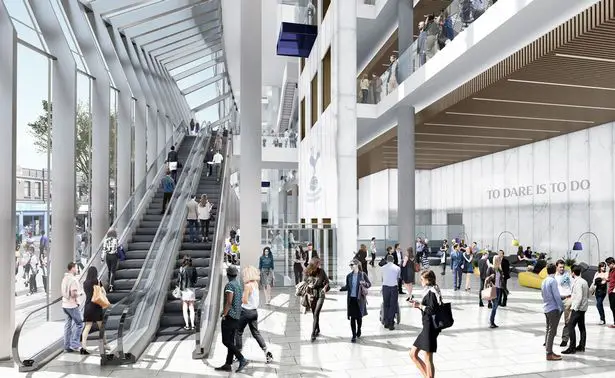 In the West-Stand, there is an escalator and some couches. It looks more like the inside of an airport than that of a football stadium. The image also shows nobody inside wearing a Tottenham shirt. It seems that the club do not intend on any supporters being in there.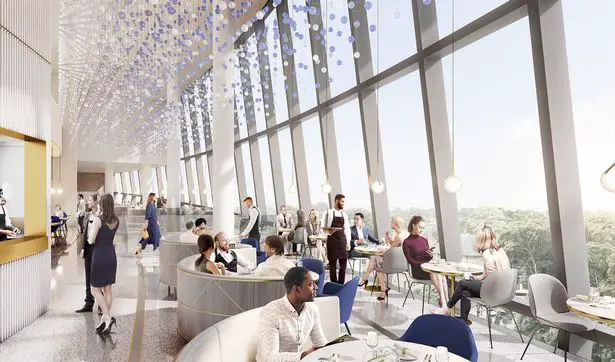 The conservatory is a dining area, which over-looks scenic greenery outside the windows. Strangely, nobody is talking to each other.
In the middle of the image, there is a man depicted making the eyes at a woman while his wife flirts with the waiter. The word dysfunctional comes to the mind.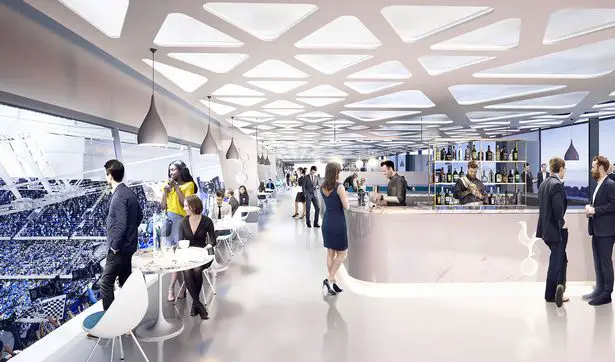 There are more bizarre touches in the stands. The designers are clearly planning on a change of colour to Tottenham's kits, as the home supporters are all wearing blue.
The dining room also looks worlds away from a football stadium, with paintings covered all over the walls. A formal setting is portrayed.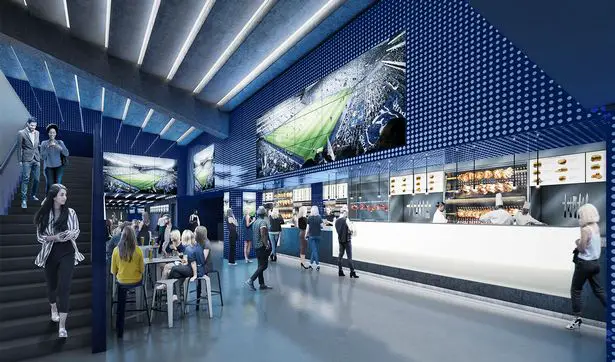 There are more interesting sights in the images of some of the bars. In one, there is rotisserie chicken being served by waiters. It looks a lot like a cosmopolitan London bar, that would host racy nightlife. Although, at least there is a connection to football, with big screens showing the match.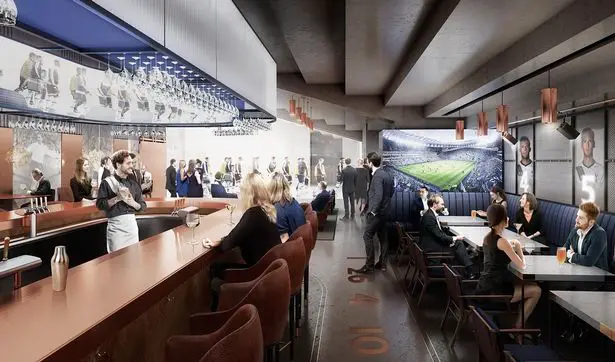 The crowning glory of the designs, is surely the tunnel. People in hospitality can view the players in the tunnel, whilst have a drink in a bar. However, none of the people pictured in the shot, look at all interested in the stars queuing up before the game.
The new stadium looks very exciting, you would have to say, though. With plans to also host NFL fixtures, the New White Hart Lane will certainly make its impact known.