Tottenham Reveal New Partnership To Provide State Of The Art Lighting Experience In The New £850m Stadium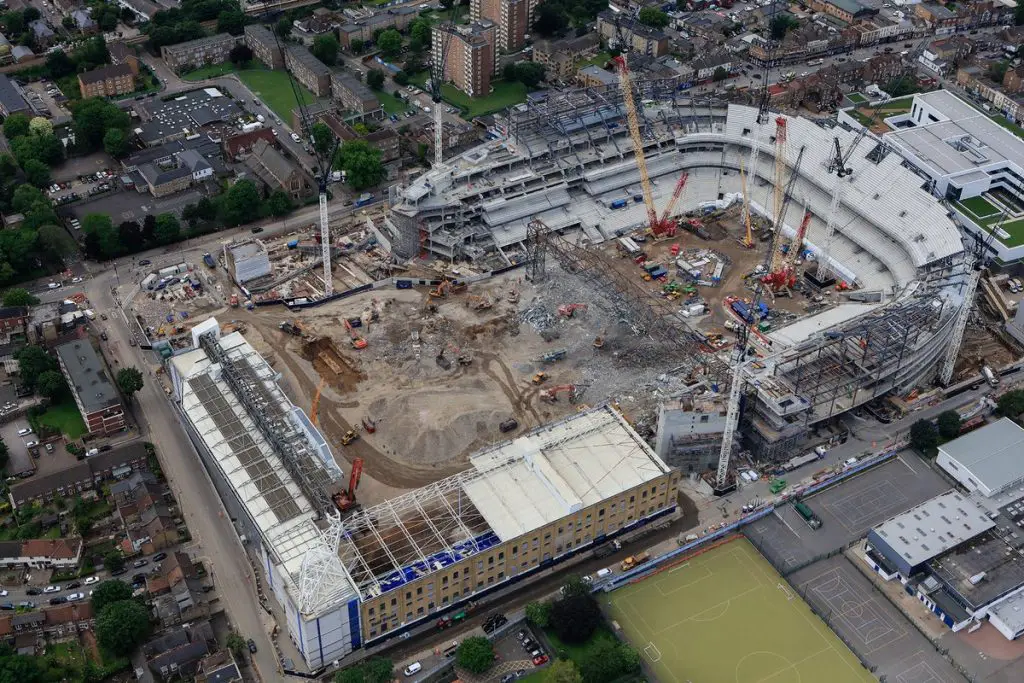 There may not be much happening on the transfers front for Tottenham fans but the new £800million stadium is making waves. The decision to do away with the rich history of White Hart Lane was a painstaking one but everyone who witnessed the goodbye match at the stadium was sure that it is a marvel in making.
The latest update from Football.London says a lot more about the work in progress as the club revealed a number of the companies that will be involved in the new stadium. This list includes one that will be responsible for providing the state-of-the-art lighting for the building.
In an earlier update, it was mentioned that Hewlett Packard will provide the network for the new stadium. Zumtobel Group has been announced as the official lighting partner, with a mandate to design and develop cutting edge intelligent lighting solutions. This would include seating bowl, the player facilities, concourses, premium areas and the glass façade.
The cabling infrastructure installment contract was given to Redstone, which means they will oversee all the cabling infrastructure to support the technology systems.
Lastly, GKR Scaffolding – not a new name to the fans as they are also working on the demolition of the White Hart Lane, will provide the scaffolding for the new stadium.
The idea is to provide a great stadium and one of the most unique venues around. Most of the fans would want to rub it on Arsenal and say that we now have the best stadiums in the world.
The fans are eager to see the stadium unfold and be witness to what promises to be one of the best things to happen to our club. If the team doubles the fun up by putting in a title-winning performance next year, nothing like that!
The new stadium is on course to open in time for the 2018/19 season as Mauricio Pochettino takes his team to Wembley for one season. I know some fans would pounce on the fact that we do not have a great record at Wembley but for what it's worth, it is going to be a story!