Pochettino Plans To Stick To The Original Plan: Flop To Be Given Another Chance Amidst Son's Injury Concerns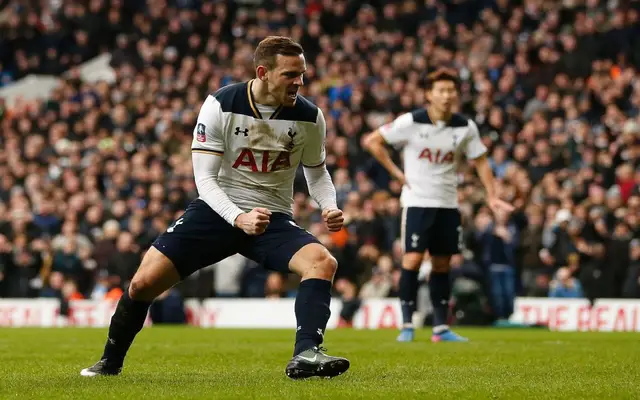 Tottenham manager Mauricio Pochettino wants to give one more season for Vincent Janssen to prove that he is not a flop. The Daily Mail reports that Janssen has not yet exhausted his chances with Pochettino although he is perilously close.
The Netherlands forward arrived at the White Hart Lane last year with a great reputation of being a clinical striker. That took a pounding as Janssen failed to make any impact.
He could score only two Premier League goals in the entire season – one of which was a penalty! This was nothing compared to what he achieved at AZ Alkmaar during the 2015-16 season. The 22-year-old scored 31 goals in 49 matches that season to establish himself as one of the top young players in his country.
Pochettino was looking at a player to support Harry Kane in the attack but Janssen's first season was a huge disappointment. His struggles reflected in his returns as he could score only 6 times in all competitions – 4 of which were penalties.
Such was his poor form that Pochettino decided to use Son Heung-min in the attack when Kane was injured. Most of the fans felt this as a clear sign of Janssen leaving in the summer but we are in for a surprise now!
There is a bit of logic behind this, as foreign players often take time, to settle to the hustle and bustle of the Premier League. The club management feels that with proper support, the striker could still make his stay a successful one.
Whatever it is, the news will change the transfer plans of the club. If Poch wants to give a vote of confidence to Janssen, then we may not see a striker being signed this transfer window.
There is a bit of restlessness among the fans on the lack of signings, after the departure of Kyle Walker to Manchester City. There may not be any more high-profile departures but there won't be any new forward signed either!
Is This A Case Of Confidence Being Misplaced?
On potential, Janssen deserves a chance, although he has not shown anything on the ground to support that theory. But with Son injured for the initial matches and the market prices soaring crazily, investment of time in Janssen could be the best way forward.
What's your take on this?