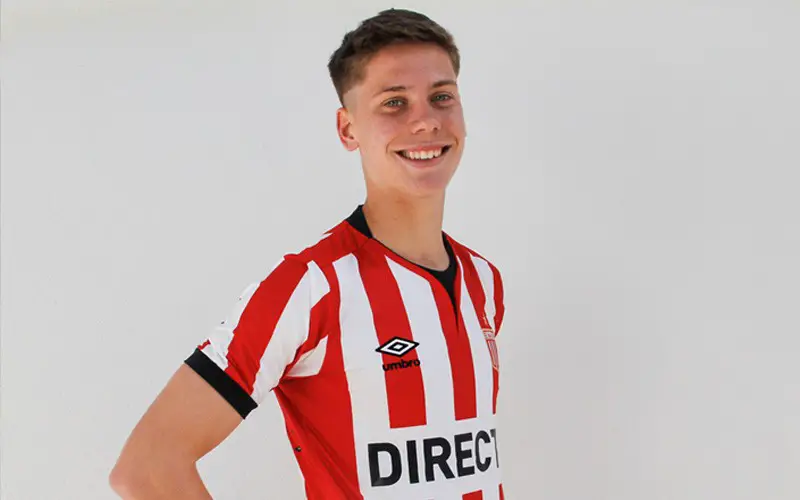 Juan Foyth is still not a Paris Saint-Germain player despite reports suggesting that the Argentine youngster was ready to move the French club from Estudiantes.
El Dia (h/t Football London), claims that the 19-year-old defender isn't willing to move to PSG and is stalling over signing the deal. The French club's €13million package for the 19-year-old was accepted by Estudiantes but Foyth isn't keen on warming the bench for the Ligue1 giants.
The youngster is reportedly worried about his playing time at PSG and wants assurances of starting a few games at least. Tottenham were in the race to sign the young defender but were not willing to spend as much as the Parisian side. Foyth would want to continue his development in a better team and with club president Juan Sebastian Veron claiming that they have to sell their star youngster, it is only a matter of time before Foyth is moved out of the club.
The youngster's family also prefer a move to the Premier League, according to the report, and with Mauricio Pochettino at the helm, we do know that the 19-year-old defender will get chances to prove his ability in the first team.
While Foyth would not be starting every game for us next season, he would provide quality cover to the likes of Jan Vertonghen, Eric Dier and Toby Alderweireld. The 19-year-old can also play in the midfield and that is another reason why Pochettino would not mind adding the youngster to our side.
Foyth does give us a lot of options given that we would be playing in a number of competitions this season. The 19-year-old is one of the most talented players from his country and PSG still have the upper hand as they are willing to splash the cash for the highly talented player.
What we have on our side, is the ability to provide him a great atmosphere to hone his skills and with another Argentine at the helm, things can only get better for the 19-year-old. We are yet to sign player for our side in the summer and even if it is Foyth, this will be a decent start to a rather poor off-season.