"Oh Levy, You Silly Silly Man…" – Tottenham Fans Are Furious As Club Drag The Negotiations For Their First Summer Signing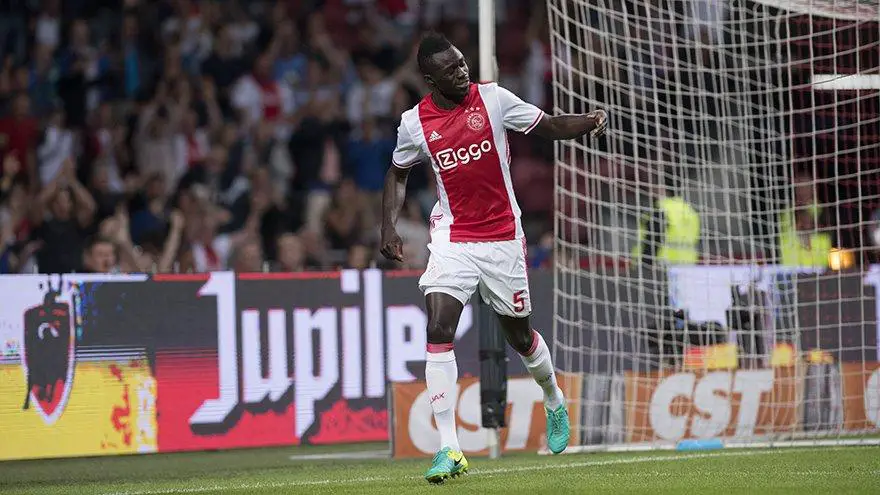 Colombian defender Davinson Sanchez has agreed personal terms with Tottenham and the two clubs are just looking to thrash out a deal that would see the Ajax man move to Spurs before the end of the transfer window.
While it has been a disappointing transfer window so far, a report from Dutch outlet De Telegraaf Sport claims that we are close to bringing Ajax's player of the year from last year and that would provide us with a lot of quality cover for our defence.
The 21-year-old has been linked with moves to Chelsea and Real Madrid but the report claims that he only wants to play for us. The problem lies with his valuation as we want to complete the deal in a package worth €40million while his club wants close to €50million, without a lot of performance related clauses, according to the report.
The 21-year-old could be one of the better signings this summer but the price point will be a major issue should Daniel Levy and the likes stay stubborn.
It is safe to say that Spurs fans had a lot to say about this proposed deal and here are some of the best reactions from Twitter. Read on!
We have been "closing in on" Sanchez for so long that we have probably passed him without noticing…. #THFC #COYS

— Christian Giske (@CGGiske) August 16, 2017
Last Friday we were "hours from signing Sanchez"…. 96 hours later… #COYS

— Come on You Spurs (@spursfan365) August 16, 2017
If Levy gets Aurier, Sanchez and Barkley, keeps Rose and offloads Sissoko…. surely thats a good result? @SpursOfficial #COYS

— Paul (@Paul731) August 16, 2017
https://twitter.com/michaelpedley/status/897848262966870016
If we don't sign Sanchez this window, he'll not be available again. W/ other big teams circling, this needs to happen ASAP. #COYS #THFC

— Aaron Pitters (@aaronpitters) August 16, 2017
https://twitter.com/alf_love47/status/897835610068709383
It's possible that Tottenham may elect to purchase Foyth instead of Sanchez. Not there yet, but momentum growing. #THFC #COYS

— RuckerHaringey (@RuckerHaringey) August 16, 2017
Waiting for Spurs to sign Sanchez like…. #spurs #coys https://t.co/pTvuH3TNwA

— Talking Tottenham (@jamesjohn_thfc) August 16, 2017
https://twitter.com/CoysCam/status/897787813202206721
https://twitter.com/danwj7/status/897777990666420225