Tottenham Close In On €40 Million Deal For Top Defender But Club Wants More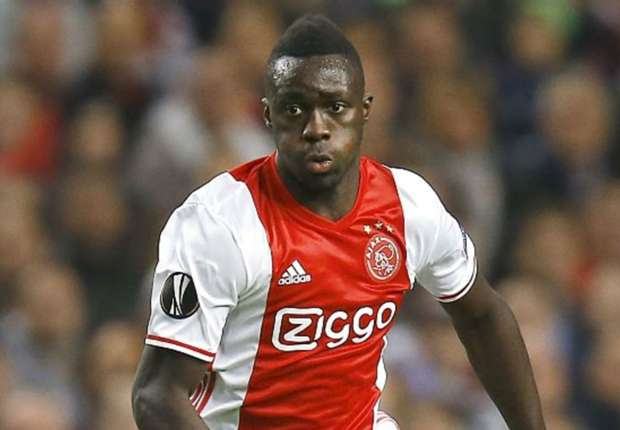 Tottenham have agreed to personal terms with one of the best defenders from the Eredivisie but the major problem lies with the fact that his club wants more than what Daniel Levy wants to pay, according to reports from Dutch outlet De Telegraaf Sport.
According to the report, the two clubs are still trying to thrash out a deal for Davinson Sanchez, the central defender from Ajax. The report claims that the 21-year-old has already agreed to a five-year contract with us and is waiting for a confirmation between the two clubs.
There seems to be a lot of confusion regarding his future at Ajax as the manager named him in the squad to face Rosenborg but also admitted that the player might move depending on how the negotiations go.
#thfc Ajax manager:"We're waiting for what's going to happen next day with Sanchez & he'll just be in the selection" https://t.co/5WLhVylPO1

— Ben Pearce (@BenPearceSpurs) August 16, 2017
We have not signed a single player so far this season and are the only Premier League club to do so. In order to stay at the top of our game, there has to be fresh talent coming in and Mauricio Pochettino and Daniel Levy have stated in recent weeks that they are working hard to get the right players into the club.
A Top Player For The Dutch Giants
Sanchez was voted as the best player for the Dutch club last season as they made it to the Europa League final, which they lost to Manchester United.
According to De Telegraaf Sport, we have bid €40million for the 21-year-old but that is inclusive of incentives and has a low initial price for the defender. Ajax are actually holding out for €50million, a fee that seems highly unlikely to come from us. But if Poch really rates the player, he will have to splash the cash.
There are a number of other clubs looking to sign the highly-rated defender, with Chelsea and Real Madrid also keeping a tab on the player. But he seems to prefer a move to Tottenham.
It will be tough to believe anything until a deal is finalised and put up on the official site. We have been linked with a number of players in the summer but nothing much has happened and that will be frustrating for a number of fans.
Sanchez might not be the big name that many would be hoping for in the summer but he could turn out to be a gem of a signing for the future. But that also depends on just how much Ajax milk out of us.