Report – Jose Mourinho Could Come Back To Sign Unsettled Tottenham Star (Not Dier) In January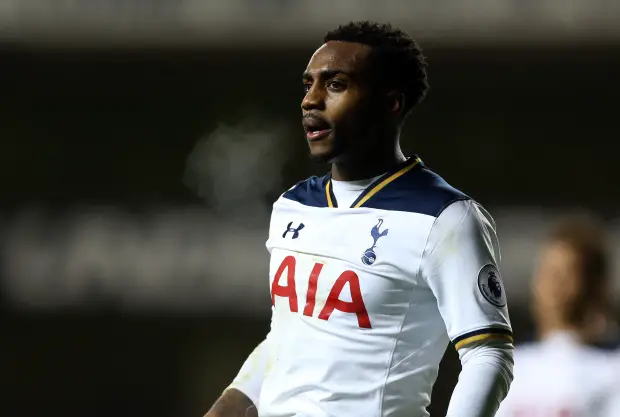 The summer transfer window is closed but that hasn't stopped the press from linking players to bids from rival clubs. According to The Mirror, Tottenham Hotspur defender Danny Rose could be the subject of a January bid from Manchester United.
Jose Mourinho has been a huge admirer of Danny Rose and could even offer Luke Shaw as a sweetener in the deal, according to the report. The 27-year-old former Leeds United prospect could be the subject of a January tug-of-war between these two clubs.
But, why all this noise around rose? Ever since Mauricio Pochettino arrived at the White Hart Lane in the summer of 2014, Rose has gradually established himself as the first choice left-back at both the club and national level.
It is because of Pochettino's guidance that Rose has evolved into one of the Premier League's best, with his pace and attacking ability on the left wing. His defensive work which was previously ponderous at the back has also become structured.
However, Rose set the transfer mills ringing with his interview to The Sun in the summer where he spoke of being disgruntled with the wages currently being offered to him and Tottenham's lack of ambition in the transfer window.
Although the player apologised to the club and fans immediately after, there are concerns that he could be angling for a move away for higher wages. Will that be United in the winter?
The Red Devils have had their problems with Mourinho showing lack of faith in Shaw and preferring to use Daley Blind and Marcos Rojo as his left-backs. Although Shaw is getting back to full fitness and is eager to prove his worth at Old Trafford, Mourinho could be tempted to move for Rose.
But, if you ask me, it is not that bad an option to swap the players. Shaw got his first big break as a teenager under Pochettino at Southampton. The Argentine manager would know him inside out and may not be averse to getting his protégé back under his wings.
Moreover, the youngster is yet to live up to his potential, which means the hunger to prove himself would be much more if Shaw makes the move to the North London. If Daniel Levy could pinch United for some extra pounds, this could turn out to be another profitable transfer like that of Kyle Walker's.