Daniel Levy Strikes Once Again For Tottenham As New Report Shares Details Of Latest Loan Deal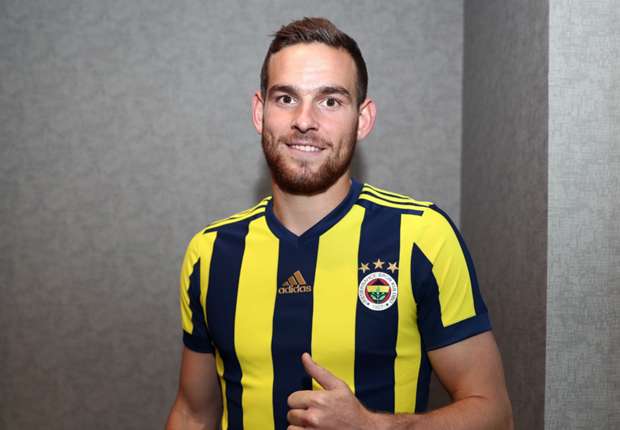 Vincent Janssen finally left White Hart Lane when he joined Turkish club Fenerbahce on loan. The Dutch striker did not have a good season with Spurs and it was only a matter of time before he left the club to salvage his career.
The finer details of the loan deal were reported in the Turkish press and Hurriyet reports that Spurs have made a good deal.
The striker was signed on a season-long deal and it is being reported that Fenerbahce agreed to pay €2.5million as loan fee to take Janssen temporarily. The deal also doesn't have a right of redemption for the Turkish club at the end of the loan deal. There is no confirmation on what percentage of Janssen's salary would be covered by Fenerbahce but for whatever they are paying, it looks like Daniel Levy has struck a great deal.
A move to Istanbul gives a chance for the 23-year-old to restart his career after a disappointing debut season at the White Hart Lane. Some critics say that he did not get enough chances to impress but in whatever little chances he got, it is safe to say that Janssen failed to capture the attention of Mauricio Pochettino.
The signing of Fernando Llorente on the deadline day of this summer has given extra options for Pochettino, making Janssen dispensable. He was excluded from Spurs' Champions League squad, paving way for his loan move to Turkey.
Fenerbahce have been in the hunt for a forward in recent weeks due to the early season form of Robin van Persie and were quick to pick up Janssen before the Turkish transfer window closed.
Incidentally, Janssen will pair up with former Spurs flop Roberto Soldado at Fenerbahce. Looks like Levy has done a great job in offloading his flop strikers to Turkey.
There is a section of Spurs fans who still feel that Janssen has a future at the club. By managing to get a good loan fee and retaining the rights of having the player next season, Levy has made sure that he's got the best deal for Janssen.