Pochettino Raves: 'He is so good with the ball at his feet' Admits Tottenham Manager Of His Summer Signing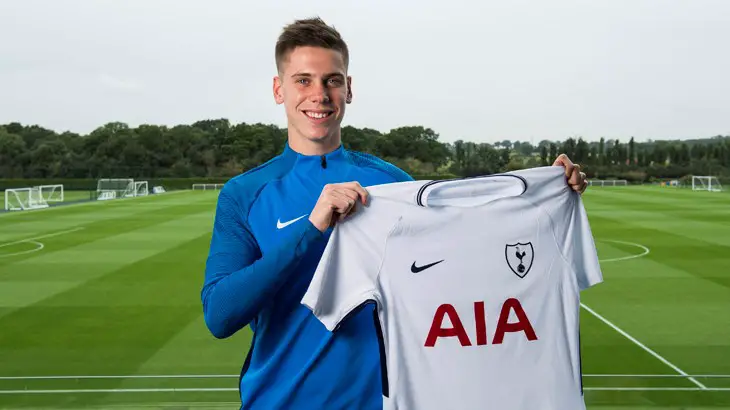 Mauricio Pochettino has hailed the qualities of Tottenham's new signing Juan Foyth by explaining what kind of potential the Argentine defender possesses,# and further went on to reveal how the club fought the other interested sides in acquiring his signature.
The 19-year-old arrived at the club just a day before the deadline day and penned down a five-year deal. Talks with Estudiantes were going on for long, but with other clubs, most notably Paris Saint-Germain, being interested as well, the Lilywhites had to wait to finalise the deal.
Former Manchester United and Chelsea midfielder, and current Estudiantes president, Juan Sebastián Verón – who was also a teammate of Mauricio Pochettino once – traveled to London to conclude the transfer, but the talks stalled after Estudiantes upped their asking price after knowing that PSG were interested as well.
The player, however, was keen on working with Pochettino as he knew that it is under the Argentine he would get proper first team action.
"It's a club that bets on the young and I think I'm going to have a chance to play, the 19-year-old was quoted by Evening Standard.

"I also spoke with Mauricio Pochettino and I liked what he said. It was what helped me decide that Tottenham was the right place to continue my career."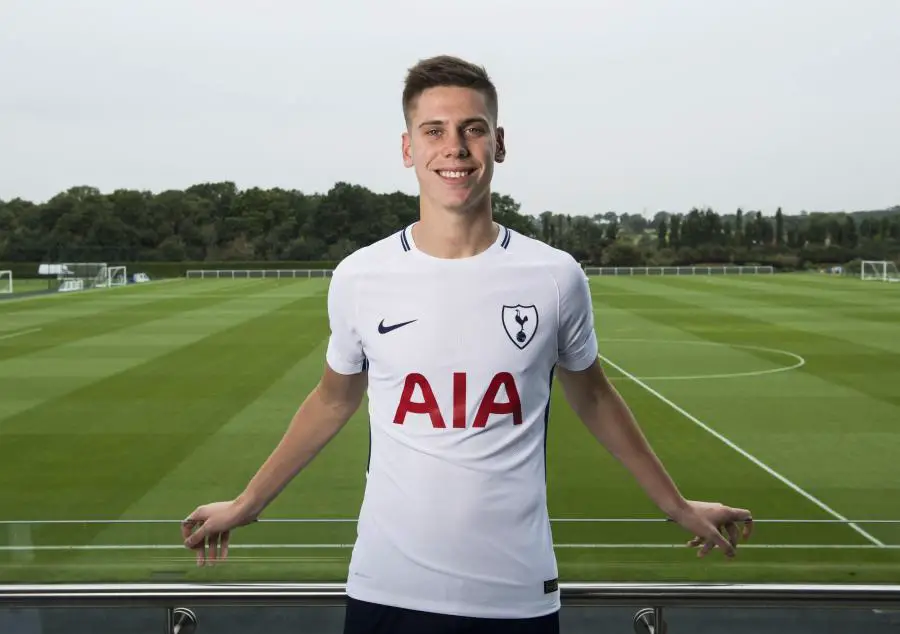 Speaking of Foyth's signing, Pochettino revealed how the club convinced him to come to London and went on to explain what makes him a great prospect for the team.
"He is so good with the ball at his feet," Pochettino said at his weekly media briefing, as quoted by ESPN FC. "He is so calm and relaxed, I think it's fantastic. It's true that he is young but he can be very aggressive and strong, too. He has very good legs, a good mentality and he is so mature for his age.

"We saw him playing at Estudiantes, and started to talk with him and his parents and family to try to convince him to join us. It was a big, big deal. It took three months to arrange with Estudiantes because a lot of clubs were interested in him. In the end, he decided to join us. It was good for him and good for us, too.

"Like all the young players, we'll try not to put pressure on him," he said. "It's a massive change coming from Argentina to England. The football is completely different, the game is completely different.

"He needs to settle in England and then, little by little, start to improve, adapt to the game here. I think it's early to think about giving him the possibility to play. But he's doing so well in the last week and we are so happy because his potential is massive."
Judging by the words of praise from the boss, it does seem like Foyth is a gem of a talent and we might have struck gold with his capture.
What's your opinion?