Tottenham Star Being Targeted By 4 European Heavyweights – Reports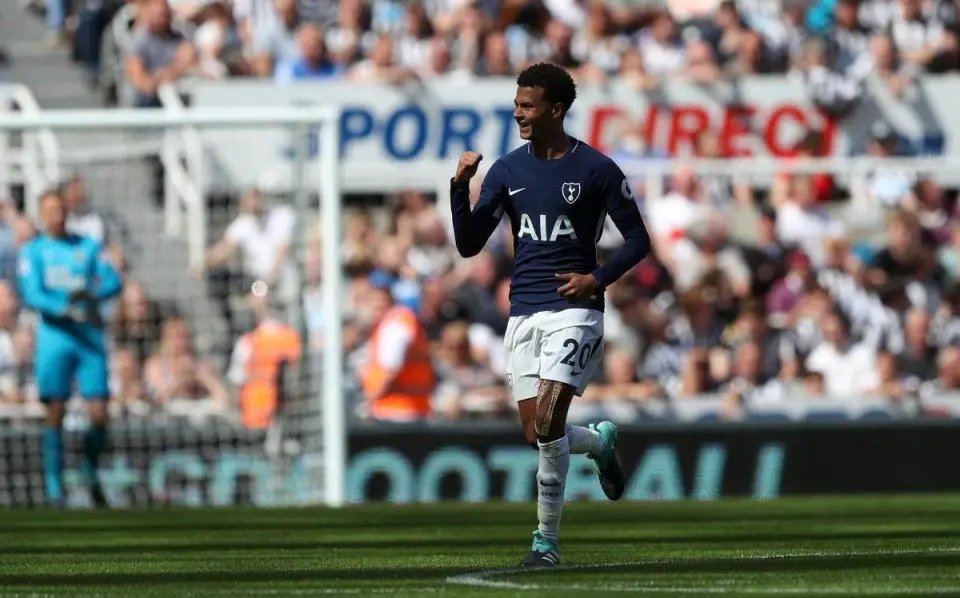 Dele Alli's growth in recent seasons has been staggering under Mauricio Pochettino and his coaching team. The former MK Dons man has grown from being a lower league player to one of the best in the country and with that comes a lot of attention from the rest of the clubs in the world.
Alli, who scored 22 goals from 52 games last season, has been on the radar of a lot of clubs and it seems like a number of big spending sides are tracking the Englishman.
The Express claims that Real Madrid, Paris Saint-Germain, Bayern Munich and Manchester City are all interested in the player and are contemplating making a move for the Englishman.
We had reported that both Mino Raiola and Jorge Mendes want to sign Alli up with their respective agencies. If that happens, then a move to another club for a huge transfer fee cannot be ruled out either.
Real Madrid have often broken transfer records while PSG went about doing their bit this time around as they bought Neymar from Barcelona. Manchester City also bought Kyle Walker from us and Bayern Munich are one of the biggest teams in the world and would be willing to spend big if they want to get the former MK Dons man to their side.
Madrid is one club who we have to be really careful with as they had signed Gareth Bale and Luka Modric from us a few years ago. They could do the same with Alli too. Another reason why the Englishman could contemplate a move away from us is the wage factor.
Alli earns a reported £60,000-a-week and the maximum he can earn from us is around £100,000-a-week, which is a sum that Real or City can match rather easily and may even offer twice that amount.
It might be tough to think about holding on to the player but Alli does have a long-term contract with us, which should give us some kind of protection and not lose him for a low sum.
Things won't be easy when dealing with Madrid or any other club but we should look to bleed them and for now, Alli is our player and if we can win a trophy or two, we should be able to hold on to him for a long time.
https://www.youtube.com/watch?v=aBVvx1QU558