Tottenham To Break £100,000-a-week Barrier To Offer New Lucrative Contract To Star Man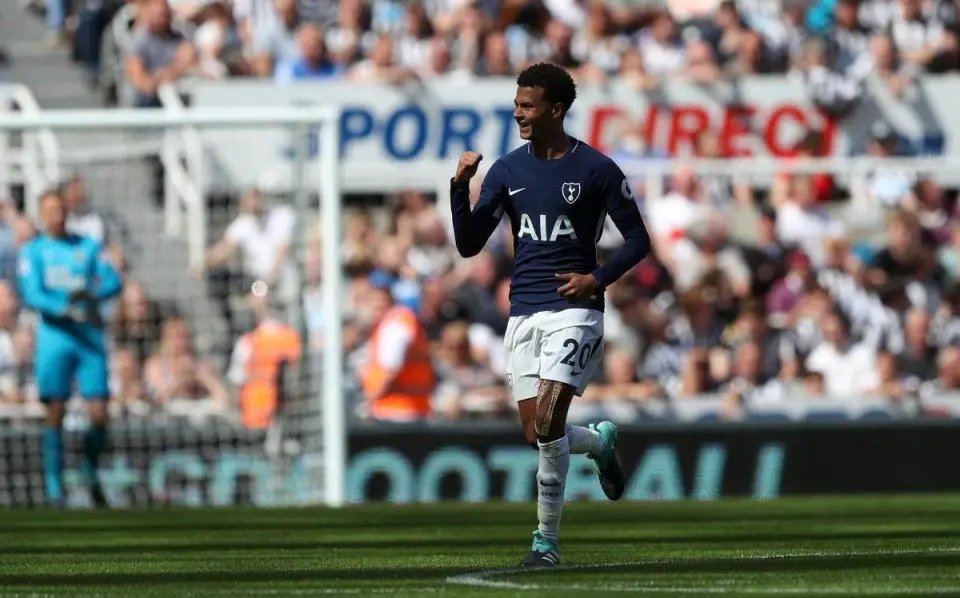 Tottenham Hotspur star midfielder Dele Alli has reportedly started discussions over a new deal with the club that could propel him into the top wage-earners list at the club.
According to the latest reports from The Sun, the England international has opened talks over a new deal that could smash the £100,000-a-week barrier and put him in the same league as the club's current top earners Harry Kane and Hugo Lloris.
The 21-year-old has been one of the standout performers ever since he signed for Tottenham from MK Dons two seasons ago. Right from breaking into the first team, Alli had only seen his graph rise from strength to strength. An indicator of this is the fact that he has had two contract extensions already.
For a club that is notorious for wage limits, Tottenham reportedly put Alli in the £50,000-a-week bracket. However, compared to what other players of lesser potential are earning at other top clubs, that is almost a small fraction.
With elite clubs monitoring his contract situation, it is natural that Spurs are looking at offering him new terms although his fresh terms agreed a year ago ties him to White Hart Lane for another four full seasons.
Alli has been in news for the past week as reports of him changing agents have been doing the rounds in the press. There were rumours that Alli's camp is looking at a potential change of agents, with the names of Jorge Mendes and Mino Raiola in the mix.
The duo is notorious for arm-twisting clubs into giving favourable terms to their clients and for pushing moves to bigger clubs. There are rules that prohibit changing agents mid-way through the contract but the news of changing agents is a potential worry for Spurs.
Alli himself has proclaimed many times that he would like to test himself in foreign leagues, although it is not in the near future. Whatever it is, Tottenham see it as vital to tie their key midfielder to a new contract. That would not only protect their asset in the long-term but would also signal their intent in holding on to their best players.
https://youtu.be/aBVvx1QU558