Fire Breaks Out In A Warehouse Near Tottenham's New Stadium Construction Site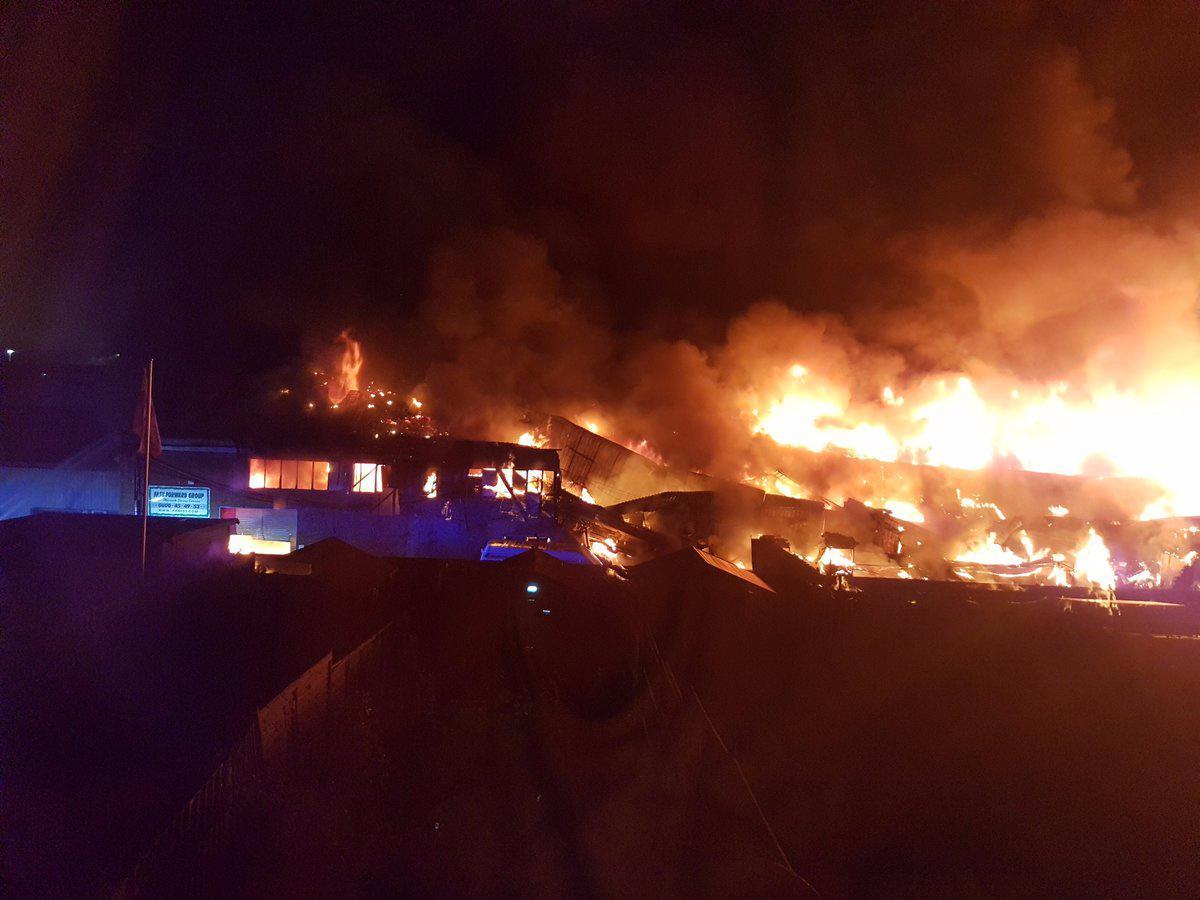 Tottenham Hotspur's new stadium being built at the White Hart Lane received a scare on Monday night as a huge fire engulfed a warehouse.
As reported by Sky Sports, the fire continued to rage throughout the night and more than 100 firefighters battled the inferno. There was utter traffic chaos throughout the area this morning as roads had to be shut, adding to the confusion.
The warehouse which is about a mile and a half away from the construction site of the new stadium was the scene of the fire. Luckily for the club, as reported by Sky Sports News, the fire has had no impact on the construction work at the new Tottenham stadium.
The London Fire Brigade put out a statement on Facebook (h/t Football.London) stating that around twenty fire engines and more than 120 firefighters have been called to get the situation under control.
There were initial suggestions that Spurs' new stadium could also be under threat from the fire but those were soon allayed. Although it was just around a mile away, the workers are on site as planned.
Fire crews will be continuing to work hard through the night at the warehouse fire in #Tottenham https://t.co/AU23Ry5QMs pic.twitter.com/9fdv99GQei

— London Fire Brigade (@LondonFire) September 18, 2017
Tottenham Hotspur decided to bid adieu to their traditional home last season, after enjoying one of their best spells at the White Hart Lane – unbeaten at home throughout the season!
The new stadium is coming up spectacularly, as images of construction make their way to the fans through the media. There is an air of excitement among the fans as the new stadium promises to be one of the best in the world.
As the construction at the White Hart Lanes goes on at a rapid pace, Mauricio Pochettino's side made Wembley their temporary home. There is a section of fans who are still worried about the 'Wembley curse' as Tottenham continue to struggle for success at the national stadium. The success at Wembley isn't on par with the success we enjoyed at the now-defunct old White Hart Lane stadium.
As the new stadium moves closer to completion, despite this minor hiccup of raging inferno, let us hope that our club can find the key to success at Wembley.
Huge Fire blazing right now in #whitehartlane #Tottenham #londonfire #London pic.twitter.com/IPmL9nkf5G

— Kevin W (@kwilli1046) September 19, 2017