Tottenham Summer Signing Reveals He Turned Down His Club's Offer To Join Spurs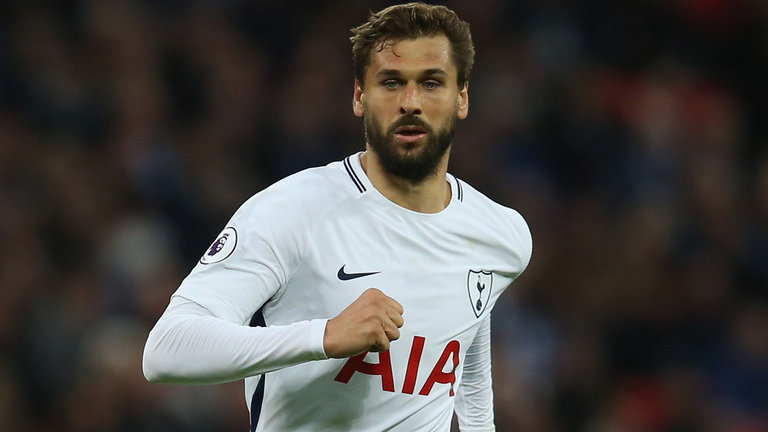 Spanish striker Fernando Llorente who joined Tottenham Hotspur on the deadline day of the summer transfer window has revealed that he was offered an improved contract by Swansea City before he chose to join the Spurs.
The forward told Wales Online that he was approached by his former club for an extension but he found it impossible to turn down a move to Tottenham and work under Mauricio Pochettino.
Over the weekend, Llorente was given his first league appearance for the Lilywhites against his old side at the Wembley. At 32 years of age, Llorente is the oldest outfield player to make a Premier League appearance under Pochettino.
Having gained a reputation at Spurs for building a vibrating team of exciting youngsters, Pochettino recognises that Llorente's experience is a great addition to the mix.
And it was Pochettino's insistence together with a chance to join a great club that swayed Llorente's decision in the summer. About the contract extension from Swansea, he said (as quoted by Wales Online):
"This was one possibility, but finally Tottenham made it possible for this (to happen). I am happy to have come here, I think Spurs are one of the best clubs in the Premier League.

"I am happy to have come here, I think Spurs are one of the best clubs in the Premier League and I think we can be among the top teams this year but obviously we have to improve on this but it is a long season."
It was not just Swansea's contract extension that Spurs beat to Llorente's signature. Premier League Champions Chelsea were long linked with the Spanish striker as Antonio Conte went in search of replacements for the now-in-exile forward Diego Costa.
However, the Blues dithered in their negotiations, with Swansea leaving the door ajar for Spurs. Tottenham were quick to pounce on the opening to sign the Spanish World Cup winner.
Swansea claimed that they tried to keep him at the club by offering a new two-year contract in an effort to stave off potential suitors. It is not yet sure if they had offered more money but it looks like the veteran striker joined Spurs# not for money alone.
Llorente got a quick reunion with his old club as he made his bow against them on Saturday. It was a frustrating game for Spurs as Swansea held the hosts for a 0-0 stalemate.
The season is just picking up the pace as the number of games will keep increasing from now. That would mean more game time for Llorente and the Spanish veteran knows all too well about the expectations at Tottenham.
https://youtu.be/evLsQt_1sRU