"He easily has to be worth £100million-plus" – Rival Club's Captain Heaps Praise On Tottenham Superstar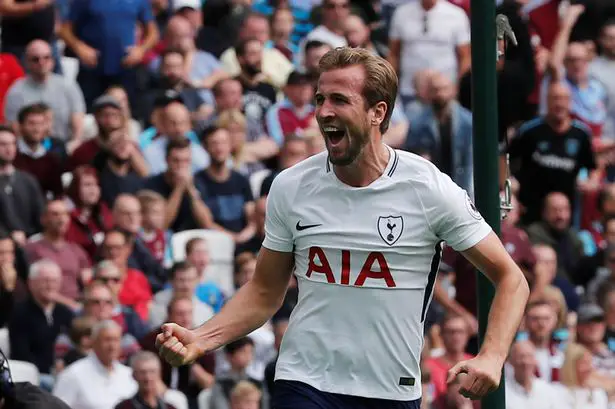 There is a growing list of admirers for Tottenham Hotspur striker Harry Kane. The affable England international forward can now count West Ham United captain Mark Noble among his fans.
After another superlative performance against the Hammers in which Kane slotted two spectacular goals and led his team to a 3-2 win, Noble claimed that the striker is worth at least £100million in the current market.
He was quoted by The Daily Mail,
"He easily has to be worth £100million-plus because he gets goals and goals in this game are hard to come by and you pay a premium for that."
Noble put in a great point when he said that Spurs made a great decision to bring Kane back to the club when they sold Gareth Bale. Noble also spoke about how Kane got just two chances and converted both.
"You can spend, like they did when they sold Gareth Bale — they went and spent £120m. But you bring Harry Kane back to the club, give him a chance and Pochettino puts his arm around him and he's reaping the benefits of that now.

"He gets two chances and he scores two goals. I know for the second the ball came straight to him and he had an open net to pass it into but he's always in the right place at the right time.

"It's not often you get a talent like Harry come through the ranks and score goals like he does. They have kept him too and if he keeps on playing like he is they are going to have to be strong to keep him."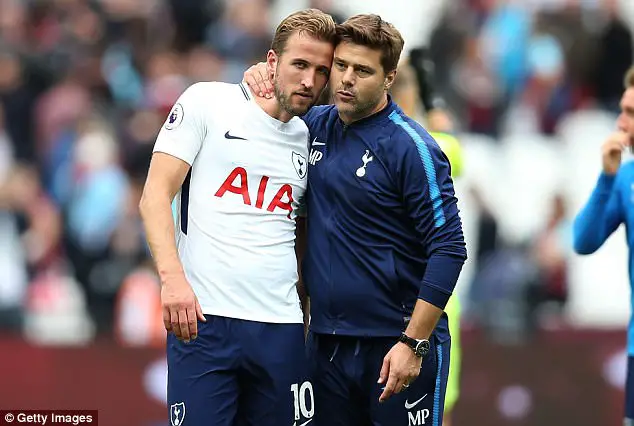 The first one against West Ham was a great effort because if Dele Alli delivered a great pass, it required an even more brilliant header from Kane to control the speed and guide it into the West Ham goal past Joe Hart.
The second goal was a side-footed volley into an open net but it was harder than it looked and was the result of Kane's superb positioning – to be at the right spot at the right time.
The 24-year old has already raked in 6 goals in 7 games for Spurs in all competitions this campaign, making it 105 goals in 172 games, covering less than three-and-a-half seasons. Even considering the goal drought he had in August, Kane's scoring makes him one of the best marksmen in the world right now.
That's exactly why manager Mauricio Pochettino declared his 'love' for Kane. The Argentine always says that he has the most lethal and versatile finishers in the global game in the form of Kane.
Tottenham understand the value of having Kane on their books and have rewarded him with a contract that runs until 2022, by making him their highest earner.
There is a risk of one of the top clubs from abroad making an approach for Kane as his stock increases with every season. An big offer that Kane or Spurs cannot refuse can't be ruled out – but, why worry about what's in store when you can sit back and enjoy his goals!
https://youtu.be/4Lb6Q3vRdaE