"Tottenham is in my heart": Ex-Spurs Star Admits His Love For Former Club
Former Tottenham Hotspur defender Kyle Walker insists that Spurs will always remain in his heart despite his switch to Manchester City in the summer.
The 27-year-old made headlines in the summer when he moved from Tottenham to Manchester City in a deal worth £50million in July. This transfer made Walker the most expensive English player.
Walker had a successful 8-year spell at Tottenham and made more than 180 appearances for the Lilywhites. In an interview with The Times, Walker admitted that departing Tottenham during the summer was 'incredibly' difficult for him.
"They were the ones that gave me my Premier League opportunity – they believed in me.

"I'm not going to sit here and lie and say it wasn't tough. Having spent eight years there, that club is in my heart. I'm not going to deny that – Tottenham is in my heart."
The right-back enjoyed a great time at the White Hart Lane that saw him break into the England national team at a very young age. He made his senior England debut in the year 2011 and was named as the 'PFA Young Player of the Year' the following year.
The 27-year-old was one of the stand-out performers under Mauricio Pochettino but lost his spot to Kieran Trippier towards the end of the last season. He was even omitted from the starting line-up for the FA Cup semi-final defeat against Chelsea.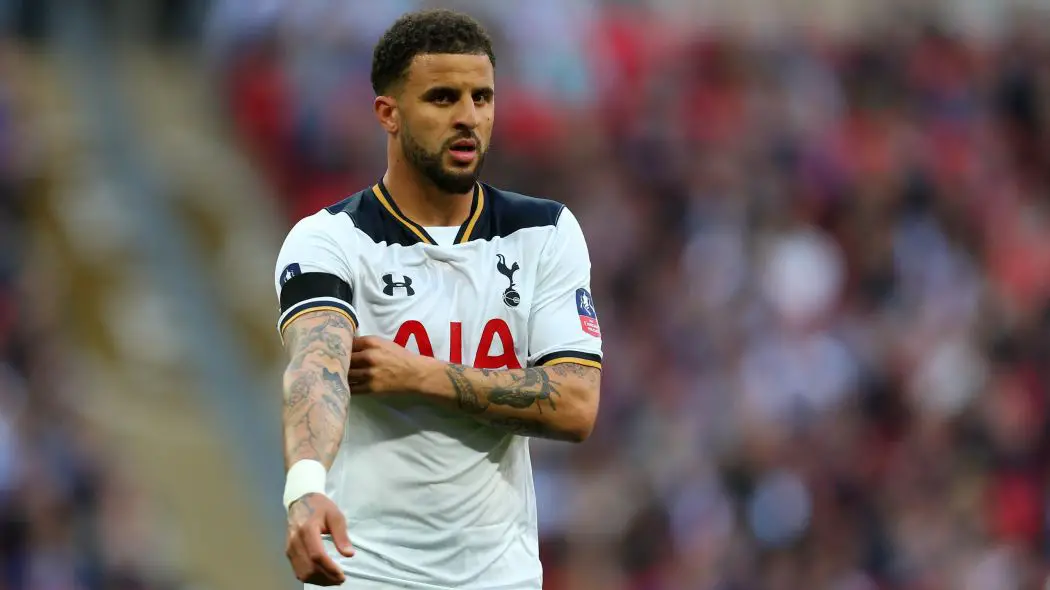 It was during that time when there were reports of Manchester City's interest to sign him. Pochettino did not want to risk playing someone whose heart was already set on the move.
However, Walker admits that he was sad to miss the FA Cup semi-final as well as the last home game at the White Hart Lane against Manchester United.
"Not starting against Chelsea in the FA Cup semi-final or the last North London derby at White Hart Lane or the last game there, against Manchester United, having been there for eight years, that hurt," he said.
Although City were thought to be the only team interested in signing him in the summer, Walker admits that he had a number of clubs that were interested in his services. But, the chance to link up with Pep Guardiola and work with him seems to have been too much for him to turn down.
"Once I knew I was allowed to leave Tottenham and that I wasn't as much in the manager's [Mauricio Pochettino] plans as I thought I was going to be, there were a number of clubs I could have gone to.

"But when this opportunity came up, to work with the manager here [Pep Guardiola], I couldn't turn it down. It was football reasons first and foremost."
After a slow start to the season, Tottenham's pace in the Premier League picked up as they notched up a 4-0 win over Huddersfield on Saturday. On the other hand, Walker's City clinched a vital 1-0 over Chelsea to stay ahead of the chasing pack.