[Photo] This Beautiful Picture Of Tottenham's New Stadium Will Surely Make Your Day

It took 118 years for Tottenham Hotspur to bid adieu to the White Hart Lane and go for a completely new construction. And, if we go by the latest pictures, we are in for a stunning transformation.
The club shared pictures from the top of the construction site of the new stadium in North London, during sunrise. The exquisite picture gives a peek of what is in store for the fans when the new stadium opens.
It would be in the 2018-19 season that the new 61,559-seater stadium will herald a new dawn for Tottenham fans. Until then, we must make do with this spectacular image shared on the club's Twitter handle.
This picture shows the Sun rising over North London and shining on the half-finished stands – a truly symbolic gesture of the sign of things to come.
The curved top tier of seats is now visible for the fans at one end of the pitch. Inadvertently, this is reminiscent of those in the ground of bitter neighbours Arsenal but trust me, the new stadium is a far better proposition than the Emirates.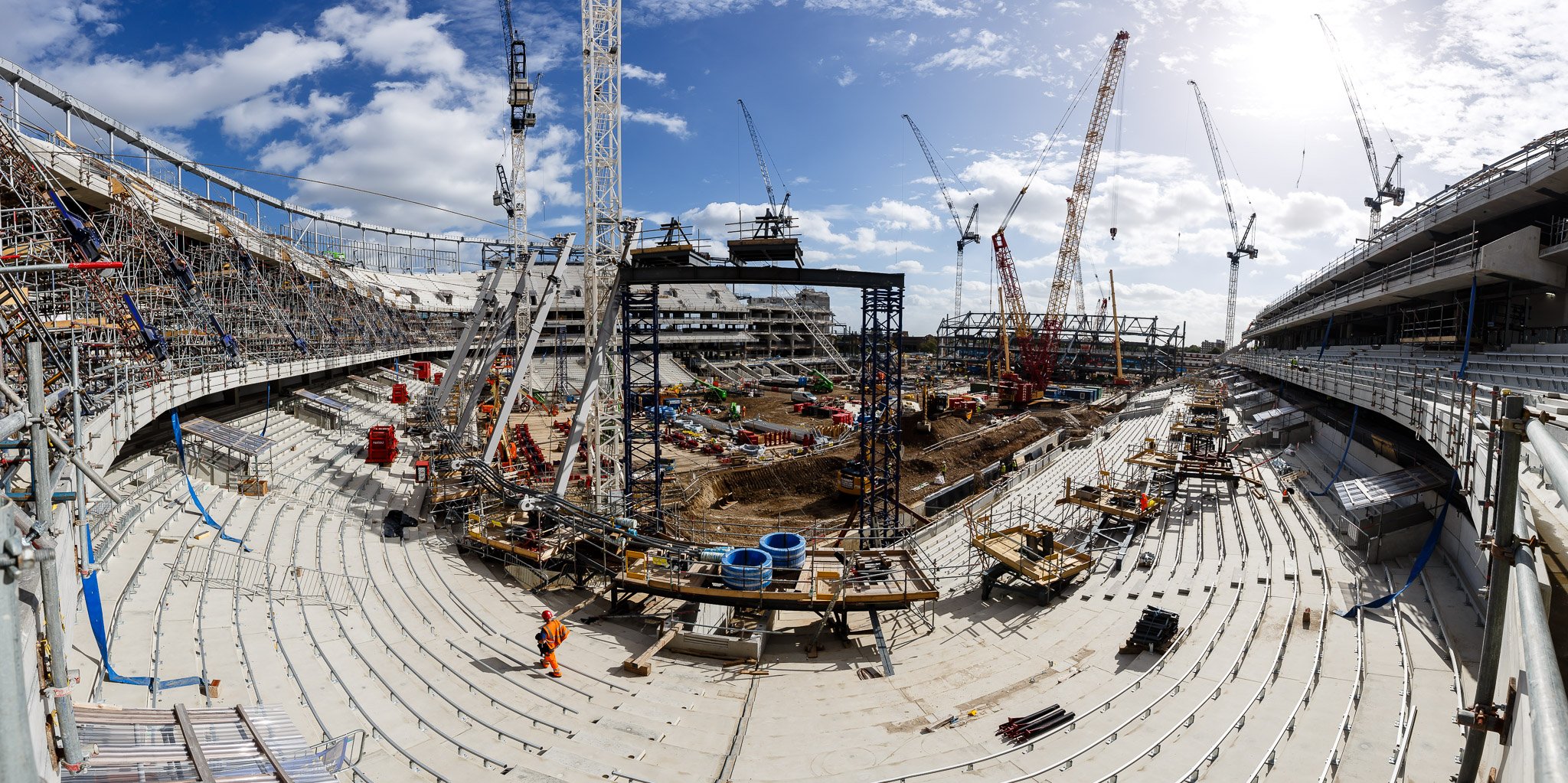 There is a lot of work yet to be done, with bare scaffolding in the place where the stands at the other end is going to be. The pitch, for now, is covered in containers, cranes and construction vehicles. It would take time before the engineering marvel goes up in full swing; and who's in a hurry, we have time until the start of next season.
The White Hart Lane old stadium did its mile by serving us admirably with its 35,000-seater for 118 years. Memories of our exploits have been complete with a final home game win over Manchester United.
In fact, our team went the whole season unbeaten at home last season, raising hopes of an encore once the new stadium opens. Until then, the fans must watch the Lilywhites at the Wembley Stadium.
There is a section of fans – dare I say, myself included – who hope that the new ground is finished as quickly as possible to make sure that the 'Wembley hoodoo' doesn't affect our title chances. However, we are in this for the long haul and the new stadium can wait. So let's enjoy these lovely pictures while the new stadium gets ready!