"I'm happy there" – Tottenham Star Reassures His Commitment To The Club Despite Contract Saga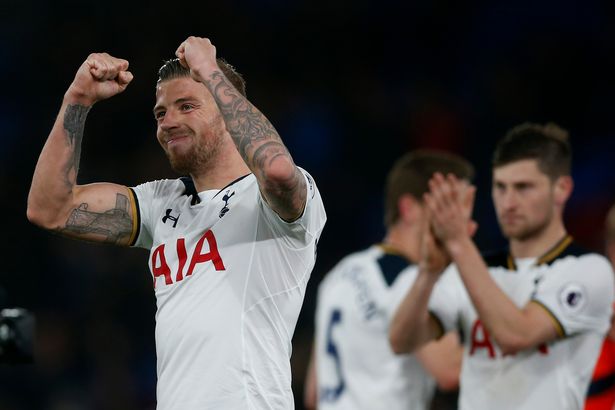 Tottenham defender Toby Alderweireld has admitted that he is happy at the club despite the fact that he is yet to agree a new deal with the Lilywhites.
The 28-year-old defender is away on international duty with Jan Vertonghen and is the only player from the club who has not been given a new contract in the past 18 months.
This led to a number of exit rumours and his adviser, Stijn Francis even claimed that Tottenham should quickly offer him a contract he deserves if they wanted to hold on to him.
"Toby is always good," Francis told Niewsblad. "Even after his injury he recovered well — Tottenham's statistics fell sharply during his absence. If you only look at his figures, Toby is impressive. And for his performances, he deserves either a correct contract from Tottenham or a transfer.

"For a transfer, you know that he can only leave Tottenham for seven or eight teams. Almost all the other top clubs are interested in Toby. There are not a lot of central defenders of his kind so they are sought after. But those clubs also know that they have to negotiate with [Tottenham chairman] Daniel Levy."
But now, the defender himself has confessed that he is happy with the club and that he wants to improve further to help Tottenham win titles. Speaking to Sky Sports, Alderweireld said:
"I had a good conversation with the manager [Mauricio Pochettino]. I told him I'm focused on football, to keep my game up and help the team. That's all I can do. You can see I'm happy there, and I try to help the team, and that's the way I always play football."
He was further asked as to whether Tottenham have offered him a new contract, and he replied:
"No, like I said, I am focused on football. The rest, I don't know, we will see about that."
Hopefully, the club offers him a new contract soon and holds on to him!