Belgian Journalist Makes A Big Claim – £50,000-a-week Key Tottenham First Team Member Could Leave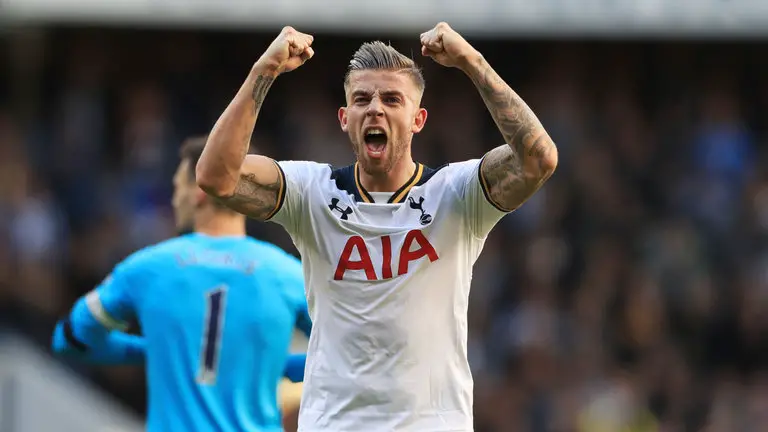 Belgian journalist Kristof Terreur has said that Toby Alderweireld does not want to sign a new contract mainly due to Daniel Levy's unwillingness to hand his players mouth-watering contracts.
Terreur supported his statement by referring Kyle Walker's decision to move to Manchester City this summer. The English international completed a £53m move to the Etihad this summer and his move saw his wages get doubled to £130,000 per week. Alderweireld, on his part, sees his current contract run until 2019 and is the only key player from the club who has not been given a new contract in the past 18 months.
His advisor Stijn Francis has already warned Tottenham that they should better prepare an improved contract or face the consequence, as "almost all the other top clubs are interested in him." The Lilywhites, on the other hand, are yet to enter negotiations.
The defender, however, has already confessed that he is happy at Tottenham, but a certain Belgium journalist Kristof Terreur has claimed that the 28-year-old does not want to sign a new contract, as he is well aware of how much he can earn at the other clubs. The Belgian defender currently earns £50,000 per week.
Kristof Terreur was quoted by the Daily Star,
"At this point, he doesn't want to sign a new deal. Everybody in English football knows how Daniel Levy works – he's not the biggest spending chairman.

"Alderweireld has had two good seasons and knows what he can earn at other clubs. He's seen with team-mates like Kyle Walker what he can earn. He's 28, he has to think 'this could be my last big contract'. He wants the big money now.

"They still haven't offered that new contract. That's why other clubs are sniffing around. He's not unhappy at Spurs, he likes to work under Pochettino.

"But if he can get double what he earns at Spurs, about £50,000-a-week, he might push for that move. At this point, everything points to a move next summer."
Alderweireld is simply one of the finest defenders without the shadow of doubt and if Tottenham indeed intend to retain him, they are better off handing him an improved deal soon as losing him would be a major blow to the club.