Tottenham In Race With Manchester United To Sign Another Goalkeeper Despite Signing Gazzaniga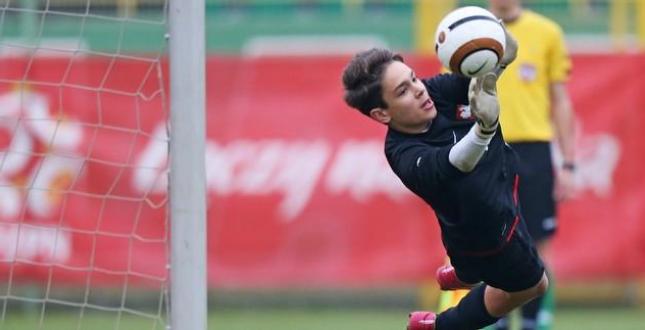 Even though Tottenham signed a quality backup goalkeeper in Paulo Gazzaniga in the summer, we are constantly linked with other players in that position.
Pau Lopez has been one player that just cannot be removed from the list as reports suggest we could be back in for the Espanyol keeper in the winter window. Now ESPN claims we are battling a number of other sides for Mikolaj Bieganski, a Polish teenager who plays for Skra Czestochowa.
Bieganski is rated as one of the top talents from Poland and has been in impressive form for both club and country in the past few months or so.
It isn't that the keeper plays for one of the top clubs in the country, Bieganski actually plays in the third division of Poland but his performances for the U-16 national side have brought his talent to the eyes of a number of scouts.
The report from ESPN claims that a number of English clubs such as Manchester United, Aston Villa and Spurs have had training sessions with the 15-year-old and are hoping to convince him to make a move.
The good news regarding this is that his club will not stand in the way should the youngster decide to move away but that can only take place once the keeper turns 16.
Tottenham have had a fantastic time when it comes to dealing with youth team products under Mauricio Pochettino and it would come as no surprise if Bieganski decides to join us over the other two clubs mentioned above.
We are the only side from the three teams interested, that consistently provides games to our youngsters with a number of them making it into the first-team.
Harry Winks is the latest player to have made it to the senior England side and that kind of progression is gold for any young player looking to make it big.
Of course, there are no guarantees with young players but Bieganski is only 15 at the moment and he has a lot of time in his hands to hone and develop his goalkeeping abilities.
Should he move to Tottenham, he would be working with one of the best coaches in football and would have someone like Hugo Lloris to look up to as well.
There still is a long way to go for this deal to take place but if it is up to Bieganski, Spurs should be the only club from the three on his mind.