Tottenham Target Another Super Talent From Ajax – Former Teammate Of Davinson Sanchez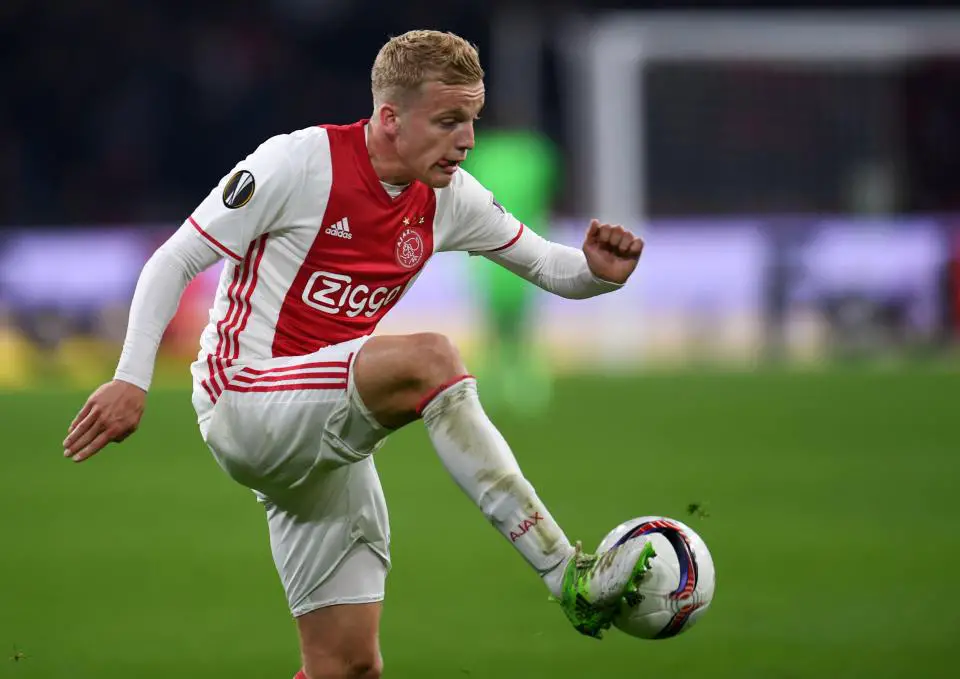 Tottenham's hunt for a quality midfielder could see them try their luck in Holland as De Telegraaf (h/t Bleacher Report) claims that we are looking to sign Donny van de Beek. The 20-year-old has been one of the bright sparks for Ajax this season and could turn out to be the next player to leave the club.
Van de Beek has been playing in the heart of midfield after the sale of one of their stars from last season, Davy Klaassen. The former Ajax man joined Everton while another Ajax player, Davinson Sanchez, join us in the summer and has been one of the revelations in the Premier League.
The report also claims that we have been in contact with Ajax, who also lost their manager in the summer as Peter Bosz joined Borussia Dortmund. It would not be a surprise that a number of other clubs are also keeping a tab on Van de Beek.
The 20-year-old has also caught the eye of La Liga giants Barcelona and German powerhouse Bayern Munich. The youngster might not be a dynamic attacker like some of our players but he can do a good job of keeping the tempo up in the midfield and his all-around midfield prowess is possibly one reason why a number of clubs are looking at him.
While the Ajax academy keeps producing players of quality, they can't always keep them, as seen with the Klaassen leaving them in the summer. Should Van de Beek leave too, the club would probably have someone else ready to take his place. It would not be a surprise if the Dutch U21 international becomes the next player to leave.
One thing is given, that the midfielder would not be coming on the cheap, especially when so many clubs are interested in him.
What will be important to see is how many clubs actually bid for him and if our club see Van de Beek as our midfield general. Only time will tell if Van de Beek is the future for us but for now, we will have to keep an eye on just how the midfielder performs at Ajax.