"Absolute lamp post" Tottenham Fans Rip Into Attacker After Shocking Display Against West Ham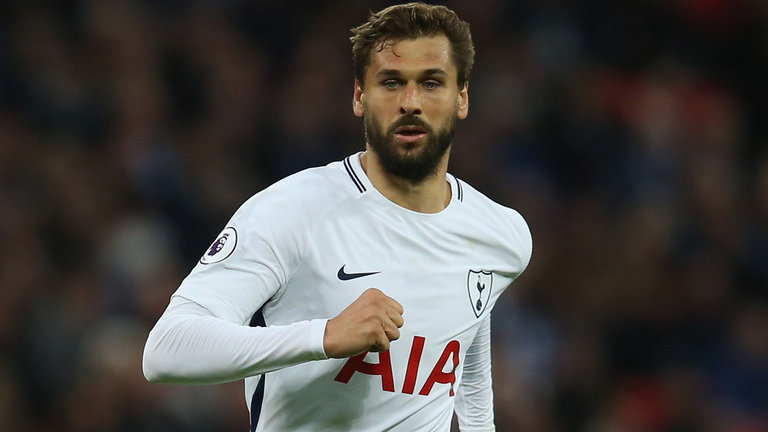 There have been a number of fans questioning just why we signed Fernando Llorente. For every supporter suggesting that the former Swansea man provides us with a different dimension upfront, we will find another who would claim that the Spaniard is too old for us and affects our fluid playing style under Mauricio Pochettino.
That was in evidence during our Carabao Cup loss at the hands of West Ham at Wembley. What was even more shocking was the fact that we had raced to a 2-0 lead before three unanswered goals from Slaven Bilic's men saw us get dumped out of the competition.
Llorente, truth be told, was not given a lot of quality service and didn't really have a lot going for him in the game. The 32-year-old was taken off with just 20 minutes left in the game and his rather average showing got a lot of Spurs fans out in full force.
In defence of Llorente, it never is easy to pick up from Harry Kane, and while people might have expected a brilliant performance from a rested striker, the Spaniard does need a bit more time to show his ability.
It would be a surprise if Llorente started our next game against Manchester United alongside Kane and here are some of the reactions from the fans, for his performance.
Got to love Spurs. Play Llorente, zero crosses, take him off, lots of crosses. Brain dead 2nd half that. Shocking

— AnthonyAshton1 (@AnthonyAshton1) October 25, 2017
Didn't take long for people to work Llorente out. The ott bullshit I read about him when he signed. Same people now saying how shit he is

— WHLParkLane (@Craig_Spur) October 26, 2017
Llorente = poor mans Berbatov. There I said it.

— Tom Parker (@TParkerOfficial) October 26, 2017
Does anyone know why Spurs signed Llorente? I've seen statues move quicker. Poch taking him off tonight when we're losing says it all.

— Kevin Flanagan (@flanagan_58) October 26, 2017
Llorente is a fucking donkey

— J (@jay_yidssss) October 26, 2017
Don't rate Llorente at all. He's so slow. We need a Josh King/Martial or Rashford type

— Harry C (@HazSpur92) October 25, 2017
https://twitter.com/PrimeAurier/status/923309178260729857?ref_src=twsrc%5Etfw
https://twitter.com/paulyboym1/status/923301473693216769?ref_src=twsrc%5Etfw
https://twitter.com/1882George/status/923300748468690945?ref_src=twsrc%5Etfw