Tottenham Ready To Battle With Premier League Clubs To Sign Celtic's Most Promising Player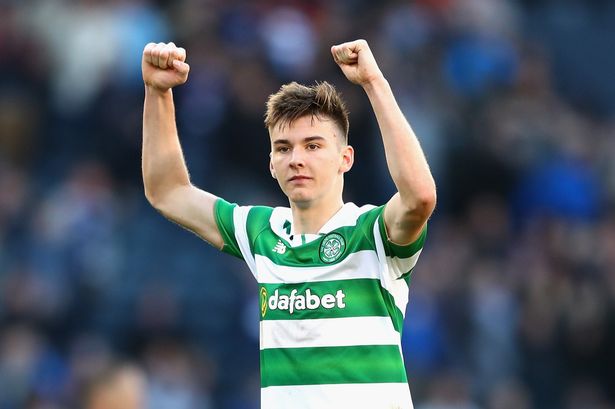 Tottenham could be set for a battle to sign one of Celtic's most promising players in Kieran Tierney. According to The Sun, we are looking to add 20-year-old Scottish defender to our ranks as we look to strengthen our left-back slot.
The youngster has been with the Hoops since the age of seven and made his senior appearance for the Scottish champions at the age of 17. Tierney has gone from strength to strength and under the tutelage of Brendan Rodgers, he has become one of the best in the Scottish league.
The report claims that we would be battling Manchester United for the signature of the 20-year-old. Both clubs have issues with their left-backs as we seem destined to lose Danny Rose, as the Englishman looks to move to one of the Manchester clubs for more money.
United, who have their eyes set on Rose, seem set to get rid of Luke Shaw, who has fallen out of favour under Jose Mourinho. Either way, it will be a big battle on our hands to sign the player but there could be one factor in our favour.
Mauricio Pochettino is known to give young players a chance in the team and with Mourinho's track record of not looking at all his young talents, playing for Spurs would be a tantalising proposition for any 20-year-old.
Tierney seems to have his heart set on moving to United but should we actually end up doing better than the Red Devils, we should be able to pry him away from Celtic. Rodgers too, given that he is a former Liverpool manager, might not want to sell Tierney to one of his former rivals.
The young Scot can play on both sides of the defence and it is that flexibility that will make him a great option to have on the bench. Tierney might need some polishing but that can easily be done by our coaching staff and the Scot would provide competition to Serge Aurier, Ben Davies and Kieran Trippier.
Another positive aspect of this move would be his price point, with players coming from Scotland not being extremely expensive. If Tierney can turn out to be someone like a Virgil van Dijk after his transfer from Scotland, it would be an amazing deal for any club that does get him. Let's hope it would be us!