Tottenham Dealt Major Transfer Boost Thanks To Jose Mourinho's Decision To Look For Alternatives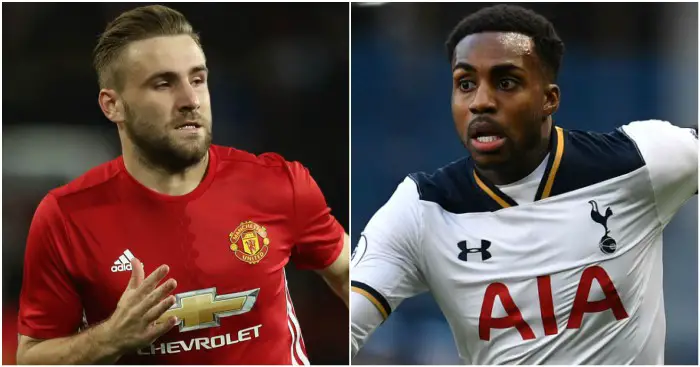 Tottenham have got a huge boost as reports indicate that Manchester United outcast Luke Shaw could be allowed to leave the club.
The left-back has struggled to gain the confidence of manager Jose Mourinho who is reportedly looking at signing replacements. This could mean that he wouldn't be averse to letting Shaw leave the club, according to the Manchester Evening News.
Will Shaw's destination be Tottenham Hotspur? Shaw enjoys a great rapport with Mauricio Pochettino. The pair worked together at Southampton and it was under Pochettino's stewardship that Shaw earned rave reviews as a potential star in the making, which earned him a move to Manchester United.
But, the 22-year-old hasn't nailed down a starting spot under Mourinho for various reasons. Be it injuries, loss of form or lack of manager's confidence, the left-back is still on the sidelines despite getting back to full fitness. Mourinho even went public with his displeasure of the player's attitude, questioning his role despite encouraging cameos. Whatever may be his thought process, it didn't help in making things better.
The England international came with huge expectations as fans thought they had signed a long-term replacement for Patrice Evra. There is no doubt that he is still highly talented, so it would be a loss to United if they lose out on Shaw.
We are well stocked on the left-hand side of the defence, with Ben Davies and Danny Rose providing options for Pochettino. The form of Davies this season has been so brilliant that he has kept Rose out of the starting XI.
Actually, that's the interesting part of the Shaw saga, as it is being rumored that United could look to sign Rose. They may not be averse to making a swap deal Rose and Shaw, making us wonder if we need to lap it up.
Shaw is still a raw material and there are many improvements to be made before he can fulfill his potential. Working under Pochettino is a way of achieving that and hence the move to Spurs should appeal to the player. As for the club, signing a youngster is always attractive for the Lilywhites.