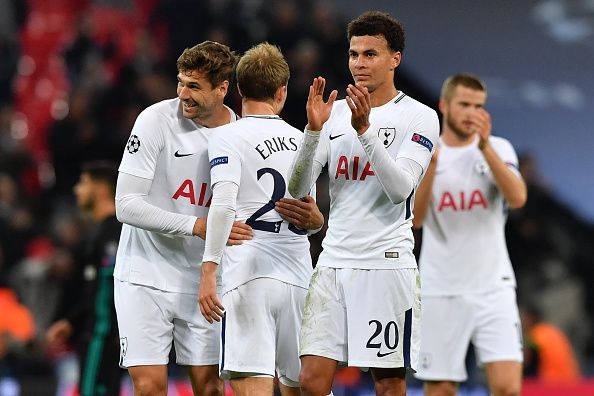 Tottenham barged their way into the knockout stage of the Champions League after a convincing 3-1 win over champions Real Madrid. A brace from Dele Alli and one goal from Christian Eriksen was enough to send the side into the last 16 even though Cristiano Ronaldo score a consolation.
We were the better side against the Spanish giants and continued our re-found form at Wembley. Not only that, this was also Real's first loss in the group stages of the competition since 2012.
Even though the talk was about Harry Kane starting, Dele Alli took the plaudits and he could have had a hat-trick but he missed an easy header. The win certainly was incredible for Tottenham and our fans, given that we have had to deal with a lot over the years. This also proved that Mauricio Pochettino is one of the best managers in the world.
Twitter was lit up with a lot of happy fans and here are some of the best reactions from the social networking site.
https://twitter.com/Spurs_US/status/925842655661248512?ref_src=twsrc%5Etfw
I'll take every humiliation I've ever felt as a Spurs fan over the years and multiply them all by a thousand to see what I've seen tonight. I Love you Spurs. #COYS

— Nihal Arthanayake (@TherealNihal) November 1, 2017
Levels 😜 … #COYS#THFC pic.twitter.com/y3z7TCWGH5

— Last Word On Spurs🎙 (@LastWordOnSpurs) November 1, 2017
Only Spurs could fail spectacularly against Monaco, Leverkusen and CSKA but then stroll a group containing Real Madrid & Dortmund. #UCL

— Andrew Gaffney (@GaffneyVLC) November 1, 2017
FT – SPURS 3 – 1 REAL MADRID

He's magic you know 🙂#COYS #THFC #TOTRMA

(2nd attempt 🙂 pic.twitter.com/c9BAzvkqkU

— Tottenham LIVE! (@TottenhamLIVE) November 1, 2017
https://twitter.com/OsasCruz/status/925841774563807232?ref_src=twsrc%5Etfw
Before this evening Real Madrid were unbeaten in their last 30 Champions League group games (W22, D8). pic.twitter.com/RXDhJCB5Bi

— Spurs Stat Man (@SpursStatMan) November 1, 2017
WHAT A PERFORMANCE FROM SPURS AGAINST REAL MADRID 👏🏼👏🏼👏🏼 #COYS pic.twitter.com/NXNkxSVyQH

— The F2 – NEW GAME OUT NOW! (@TheF2) November 1, 2017
1-1 and 3-1: Spurs have been brilliant against Europe's champions. Resilient in Spain, fluent at Wembley. Now they know they belong.

— Paul Hayward (@_PaulHayward) November 1, 2017
What a performance from #Spurs. Love how Deli Alli is already thinking about building on that result in his post-match interview.

— Dan Walker (@mrdanwalker) November 1, 2017
https://twitter.com/RickSpur/status/925840281651568643?ref_src=twsrc%5Etfw
https://twitter.com/CraigxMitch/status/925840195546738689?ref_src=twsrc%5Etfw
Spurs were so, so good tonight. Yes, Madrid are cartoonishly dodgy at the back, but they still demolish most teams. What a night! #coys

— Greg Jenner (@greg_jenner) November 1, 2017
https://youtu.be/uUnXezmpCjw
Why Tottenham need to be active in the winter transfer window even if they can't sell players
Why Tottenham have to buy in January irrespective of possible exits
Tottenham have a big January window coming up. Spurs need to get their house in order after a tough start to the season, and we seem to be out of the race for the Premier League already.
We have only one point from our opening two Champions League games and are out of the Carabao Cup too.
The Times (h/t Sun) claims that Eric Dier, Victor Wanyama, Christian Eriksen, Danny Rose and Serge Aurier could be sold in January. Tottenham needed to get rid of these unwanted players in the summer but were unable to complete the deals.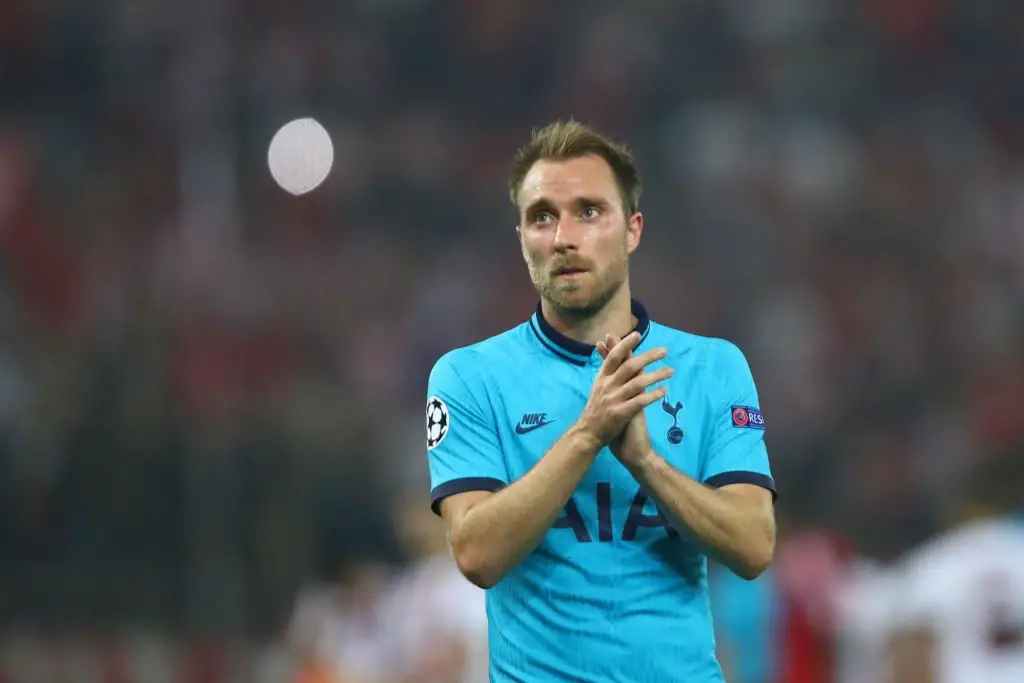 We did sign a few players, but only Tanguy Ndombele has been a regular. Giovani Lo Celso and Ryan Sessegnon have been blighted with injuries, with no starts between them.
Spurs have to spend in January
Eriksen, Dier and even Rose should get us some decent money in January, however, Tottenham cannot decide to act after getting rid of these players.
We need more fresh faces to fix things and there is a chance that the players could try to push for a summer move.
Eriksen is a free agent once the season ends and so are Jan Vertonghen and Toby Alderweireld. The trio can demand higher wages due to the lack of a transfer fee, which would be a blow to our finances.
We have to keep a check on our finances as the new stadium is now open, but Daniel Levy has to loosen the purse strings. Bruno Fernandes is being linked with a January move (h/t Sun), and we could do with some cover for the full-backs too.
We could also do with another centre-back joining the club after Vertonghen and Alderweireld's struggles this season. There is a real fear of us missing out on the top four if things don't click. Leicester City and West Ham look decent while Chelsea and Arsenal seem to be winning more than losing.
Having extra players would be a strain on the wage bill, and hopefully, we sell some of the deadwood in January.
More Tottenham News
Even if we can't, Spurs have to spend in January to save a season that had so much potential.