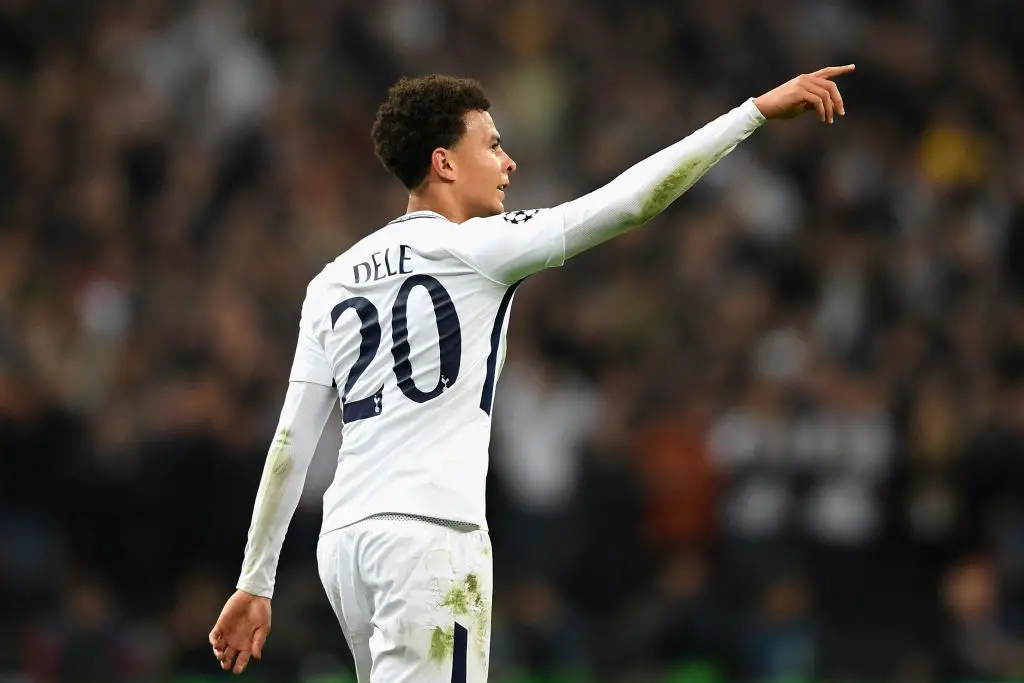 Tottenham Hotspur became the first English club to beat Real Madrid in the group stages of the UEFA Champions League in the 21st century and it was all down to the brilliance of Dele Alli. The Englishman wreaked havoc against an already feeble Real Madrid unit who were coming on the back of a 2-1 defeat at the hands of newly promoted side Girona over the weekend in the La Liga.
Safe to say that Alli, who scored two on the night, was the star of the show for the Lilywhites and marked his first Champions League appearance of the season in absolute style. While all eyes were on Harry Kane, the 21-year old showed why he is equally vital for Spurs.
Talking numbers, Alli fired 3 shots on the night (2 on target), completed an impressive 5 dribbles and made 4 tackles. Also, with the goals, he became the 6th English player to score against Real Madrid.
It all started for Tottenham in the 27th minute when Kieran Trippier's slick pass found Alli right in front of the goal and all the Englishman had to do was to tap the ball into the net. Bang! The 21-year-old started creating chaos soon after the restart and only took nine minutes into the second period to add another, striking a venomous shot from the edge of the box, that went in via a deflection.
Tottenham added another in next to no time and the only thing Real could manage was to get a consolation goal. What a historic game, what a historic night. Spurs fans couldn't stop praising Alli for his heroics and this is how they reacted:
Dele Ali to Real Madrid.

Latest Transfer Rumors…soon #TOTRMA

— JB (@RModrics) November 1, 2017
English scorers against Real Madrid:

David Beckham ✔️
Paul Scholes ✔️
Alan Smith ✔️
Steven Gerrard ✔️
Danny Welbeck ✔️
Dele Alli ✔️#UCL pic.twitter.com/81vIgu57Im

— UEFA Champions League (@ChampionsLeague) November 1, 2017
This idea about Alli and big games. 21 years old, already has goals vs:
Man City 2
Chelsea 3
Man U 1
Arsenal 1
Liverpool 1
Real Madrid 2

— Tom Allnutt (@TomAllnuttAFP) November 2, 2017
What a man!! #COYS

— Waldo The Spur (@WaldoTheSpur) November 1, 2017
Schooled them Madrid boys Dele 🔥 Great performance ⚽⚽

— Rohit Karna (@DeleTubbies20) November 2, 2017
We'll played Dele!!! #COYS

— Maria Tottnuttygirl (@tottnuttygirl) November 2, 2017
Big Game Dele Alli! Wow son that was some kind of performance. The passion, skill and drive was something to behold. Well done. 👏🏼👏🏼👏🏼

— Aaron Pitters (@aaronpitters) November 1, 2017
You're amazing Dele! #COYS 💪🏻🔥💙

— Spurs (@Spurzinho) November 1, 2017
— Noé (@xo_noe_) November 1, 2017
A classy and mature peformance. Wonderful to see Dele. You set the tone. #coys

— RobD (@RJCoolDerbs) November 1, 2017