Tottenham Attacker Has Informed His Agent To Listen To Offers – Reports From Spain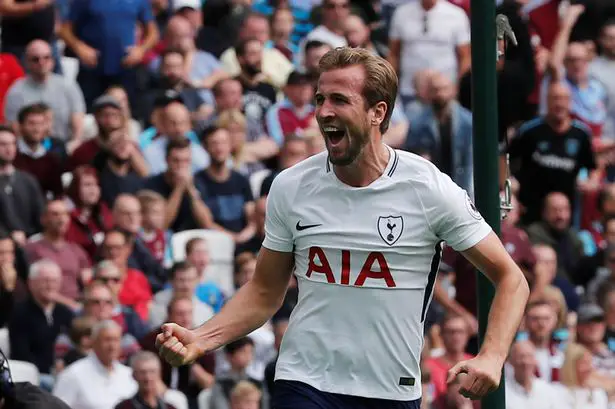 Tottenham striker Harry Kane refuses to move out of centre stage, both on and off the field. The talisman, who is reportedly a target of top Spanish clubs, has informed his agent to listen to offers for his potential departure from North London next summer.
This is an outrageous report that is doing rounds in the Spanish media, thanks to Don Balon. According to these latest reports, the 24-year-old wants his agent to look at offers from Barcelona or Real Madrid, should he decide to leave Tottenham.
The report indicates that Kane wants to take his game to the next level and test himself with the best. More importantly, he wants to have a good shot at winning the Champions League every season.
Is there a semblance of truth in this report? There is no doubt that Madrid are interested in Kane, who has been in brilliant form this season. Though he was half-fit when he took the field against Madrid in the Champions League, Kane was successful in being influential.
Will he be swayed by their interest? It is hard to judge because, for many, interest from Madrid and Barcelona represents the pinnacle of football. However, we have seen in the recent past that Tottenham has become a node of attraction.
Recently, manager Mauricio Pochettino also indicated that he would spurn off any advancements from Real Madrid because "Tottenham is the best club in the world".
I know that means nothing but having signed a contract until 2022, Kane is fairly sure where his allegiances lie. In a way, the Lilywhites have made sure that even if Kane leaves, it would be at a price that they command!
Talking about the Spanish sides, they can get Kane only if they offload their existing strikers. Because signing someone for more than £120-150m and keeping him on the bench makes no sense.
That means Barca will have to offload Luis Suarez and Madrid will have to bid adieu to Karim Benzema. On recent form, that looks more prudent, but it takes more than a bad phase of form for these clubs to part with their top strikers.
All in all, it looks highly unlikely that Kane would jump ships.
https://youtu.be/f3vuh-xmTqQ