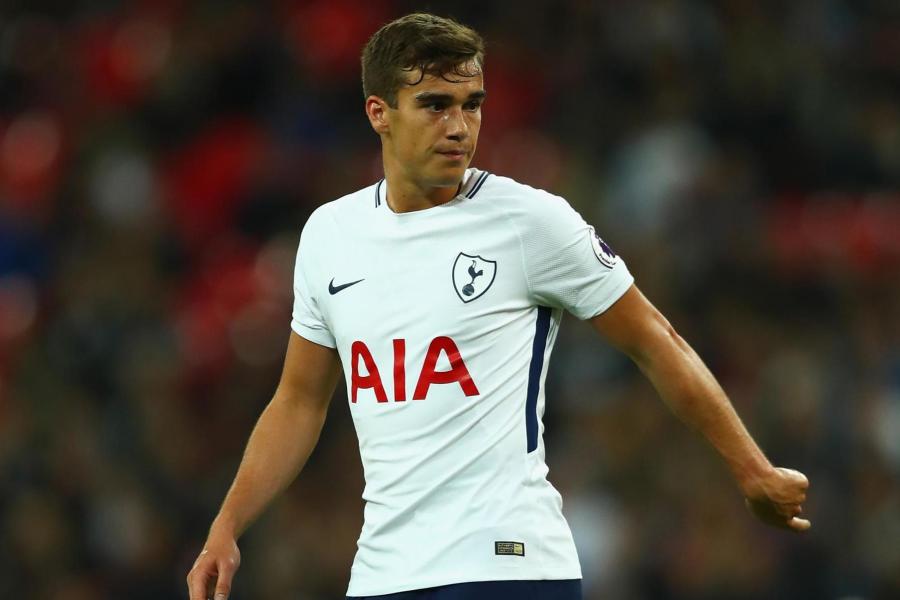 It is hard for Tottenham youngsters to not get noticed. Harry Winks is getting first-hand experience and the highly-rated midfielder is enjoying life in the fast lane.
After a sensational start to the season at Tottenham, Winks earned his first full cap for the Three Lions and impressed for the national side as well. Such has been his performances in recent days that there are calls already for granting him more chances in Gareth Southgate's side. Joining the list is the ex-Everton ace, Leon Osman.
The former Toffees midfielder was a guest on BBC Radio 5 and showered praises on the youngster, insisting that Winks should be the first name on the England team sheet.
The 21-year-old has impressed this season under Mauricio Pochettino after being given a regular place. Winks has grabbed his chance with both feet – literally – and has usurped Mousa Dembele in the pecking order at the club. Not that the fans and the manager are complaining!
Experts rave at his cultured manner of possession and play from the middle of the park and Southgate seems to have been very impressed with the class of Winks.
Osman went a step ahead by claiming that the youngster should be one of the first names on the team sheet – something which he would have done if he were England manager.
Osman said on BBC Radio 5:
"For me Harry Winks is the first name on that team-sheet at the moment. He's the guy who Italy had in Pirlo, I'm not saying he's at that level yet, but he links everything up. He's the guy who links the back and the front up."
That's a great praise indeed for Winks to be compared with the Italian legend. Even if he achieves half of what Andrea Pirlo achieved in his career, Winks can term himself a success.
There is a lot of time between now and the 2018 World Cup in Russia which gives a lot of hope for Winks to establish himself. Southgate will no doubt use the time between now and then to find out his best options.
The chance is there for Winks, who can cement his place in Southgate's squad with consistent performances. Earning a World Cup berth with the national team is the ultimate goal for any youngster and it would be a massive boost for Winks to earn the same.